Kit Harington Checked Into Rehab During 'Game Of Thrones' Final Season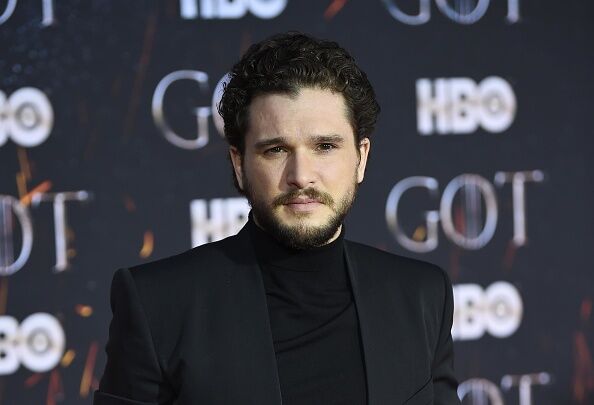 It looks like the final season of 'Game Of Thrones' was just as traumatic for the cast as it was for fans. Kit Harington, who plays fan favorite 'Jon Snow' on GOT, reportedly checked himself into a upscale rehab facility for stress and alcohol related issues. Allegedly, the ending of the show "really hit him hard."
Via PageSix
Exhausted Harington, 32, who played Jon Snow on the hit HBO series for eight years, has been at luxury Connecticut health retreat Privé-Swiss for nearly a month, arriving weeks before the show's finale on May 19, Page Six has learned.
The British actor has been undergoing psychological coaching, practicing mindful meditation and cognitive behavioral therapy to combat stress and deal with negative emotions at the facility, which costs over $120,000 a month.
His actress wife, Rose Leslie, 32, whom he met on the set of "GoT" and played Jon Snow's Wildling companion Ygritte, is being "extremely supportive," we're told.
A friend told Page Six of Harington, "The end of 'GoT' really hit Kit hard …
"He realized 'this is it — this is the end', it was something they had all worked so hard on for so many years. He had a moment of, what next?
"He's in the clinic predominantly for stress and exhaustion and also alcohol.
"His wife Rose is being extremely supportive. Everyone close to him really wanted him to get some rest. Right now, he just needs peace and quiet."
A rep for the actor told us, "Kit has decided to utilize this break in his schedule as an opportunity to spend some time at a wellness retreat to work on some personal issues."
Read more here!
Harington's emotional reaction to GOT ending was apparent after footage of the cast reading the final ending script for GOT was leaked. Harington was shocked at the ending and began crying during the reading.

Shay Diddy
Want to know more about Shay Diddy? Get her official bio, social pages and articles on 106.1 KMEL, KUBE 93.3 and V101!
Read more