Jason Mitchell Fired By 'The Chi' & Netflix Over Misconduct Allegations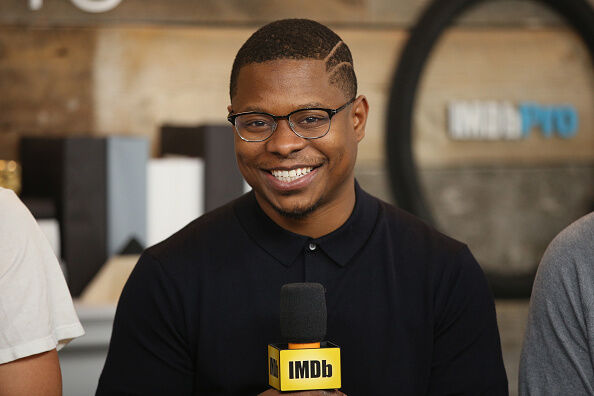 Rising star Jason Mitchell, famous for playing Eazy E in 'Straight Outta Compton' and Branden on 'The Chi,' has been found his career in turmoil. Deadline reports Mitchell has been dropped by his agency, UTA; management company, Authentic Talent & Literary Management; a Netflix movie he had been cast in as a lead, 'Desperados;' and the successful Showtime drama he stars in, 'The Chi.' As to why Mitchell was suddenly dropped, Deadline reports rumors of multiple sexual harassment complaints from female co-stars on the set of 'The Chi' and 'Desperados' was the straw that broke the camels back.
Via Deadline
I hear the dismissal from dramedy Desperados,a Good Universe production for Netflix, came first. I hear the decision was made after the producers had received information about an alleged off-set incident. The incident was investigated immediately and thoroughly, leading to Mitchell's termination from Desperados,in which he was to star opposite Nasim Pedrad, Anna Camp and Robbie Amell.
Mitchell was also quickly fired by UTA and Authentic. (Reps for both companies confirmed to Deadline that Mitchell is no longer a client but would not comment further.)
I hear word of the incident involving the actor then reached producers of Showtime drama The Chi,recently picked up for a third season,on which Mitchell plays a lead. In light of the seriousness of the allegations, I hear the studio, Fox 21 TV Studios, opted not to pick up Mitchell's option for next season.
Reps for Fox 21 and Showtime confirmed to Deadline that Mitchell would not continue on The Chi beyond its current second season, declining further comment. I hear the actor had previously been under scrutiny over an alleged inappropriate behavior situation on the show involving a female co-star, which had been resolved.
The Hollywood Reporter dug further and alleges Mitchell's co-star on 'The Chi', Tiffany Boone, felt so uncomfortable she would bring her fiance to the set when they had to film together.
A source with knowledge of the Showtime series says Tiffany Boone, who played Mitchell's girlfriend onThe Chi, was among several actresses on the series who had issues with Mitchell. She made repeated complaints of sexual harassment and allegedly felt so unsafe with her co-star that at times her fiance,Dear White Peopleactor Marque Richardson, came to set when she shot scenes with him. Boone declined to comment.
The source also says Boone ultimately informed producers at Fox 21 that she could no longer work with Mitchell. Initially, he was retained while she was released at her request to pursue other projects. Other actresses on the series also were said to have had problems with Mitchell. It's unclear what finally led the studio to act.
Welp, lets hope Mitchell takes this time to do some self reflection.

Shay Diddy
Want to know more about Shay Diddy? Get her official bio, social pages and articles on 106.1 KMEL, KUBE 93.3 and V101!
Read more