Morgan Freeman Suspended From Visa Endorsement Deal After Sexual Harassment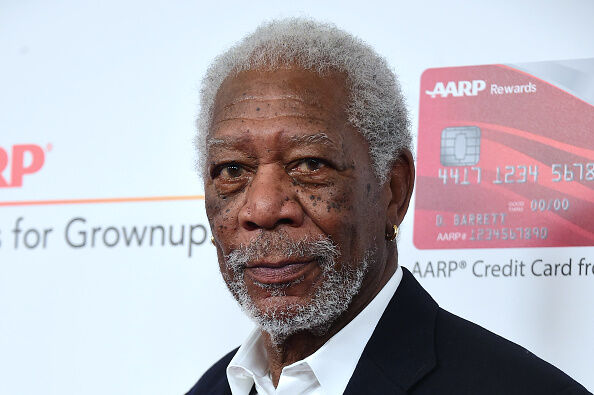 It looks like the #MeToo movement is taking its shot with Morgan Freeman. News broke today alleging 8 woman were sexually harrassed by Freeman.
Via Hollywoodlife
Morgan Freeman will no longer be featured in any marketing with Visa after his sexual harassment scandal! The company revealed it will be 'suspending' all of his ads!

Visa is ending its longstanding relationship with Morgan Freeman, 80, after eight different women have accused him of alleged sexual harassment and misconduct, a topic HollywoodLife has covered extensively in our most recent podcast. While Freeman has appeared in and provided voice-overs for many of the credit card company's commercials over the years, Visa revealed that they are no longer using the 80-year-old actor in any of their marketing in a statement given to HollywoodLife. "We are aware of the allegations that have been made against Mr. Freeman," the statement reads. "At this point, Visa will be suspending our marketing in which the actor is featured."

Freeman had previously apologized for his actions in a statement. "Anyone who knows me or has worked with me knows I am not someone who would intentionally offend or knowingly make anyone feel uneasy," Freeman told Variety in a statement. "I apologize to anyone who felt uncomfortable or disrespected — that was never my intent."

Not only have eight women revealed that Freeman allegedly made remarks about their body or touched them inappropriately, eight other witnesses confirmed this behavior. One production assistant on the set of Going In Style claimed the Academy Award-winning actor allegedly repeatedly tried to "lift up my skirt and asking if I was wearing underwear." In addition, SAG-Aftra is currently reviewing these claims too, as Freeman is the union's choice for their upcoming Lifetime Achievement Award this upcoming January. SAG-Aftra released the following statement: "Any accused person has the right to due process, but it is our starting point to believe the courageous voices who come forward to report incidents of harassment."

Shay Diddy
Want to know more about Shay Diddy? Get her official bio, social pages and articles on 106.1 KMEL, KUBE 93.3 and V101!
Read more