Cardi B CHECKS 'Shady' Radio Host On Instagram: 'Eat A D*** Hating A** B**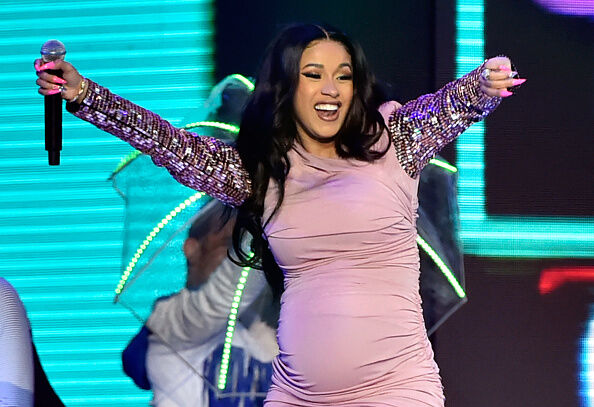 For the record, Cardi B is never to big to check someone for talking reckless!
Via Hollywoodlife
After seeing this, no wonder Cardi B, 25, deleted her instagram. Nya Lee, 26, who briefly appeared on Love & Hip Hop and hosts a show on Hitz101.9, revealed on May 14 that she and Cardi got into a vicious fight online. In a series of DM screenshots, Nya showed a knock-down, drag-out ugly fight that seemingly started when Nya mentioned Cardi in her IG stories. "I find it so funny how you be on my DMs, [trying to] get close but you be doing shady sh*t," Cardi said in a DM. "EAT A DICK hating ass b*tch. I peepin the funny sh*t keep the same f*ckin energy when you come around me."

From there, it gets worse. The gist is this, per Hot New Hip-Hop: Nya said she wasn't hating on Cardi's success. She simply didn't like Cardi's flow. Cardi accused Nya of being hypocritical – "My delivery sucks but you beg me to do a song with you and Kashdoll" – to which Nya denied it, saying Cardi was being a "delusional." The whole argument is pretty rancid, and Nya said she "spent hours fighting with myself on whether or not to even address this. It's just so troubling to me that the same people we praise for women empowerment are the same ones tearing other up and coming female artists down. The media often times brushes things under the rug for their favs but this literally hurt me to my soul and I really understand now what It feels like to be attacked by the same artist you cheered on."

Cardi wasn't having any of Nya's argument, posting a now-deleted screenshot of the Instagram post to her Twitter account. "For now I'm going to be fake and let everybody play me," she said, albeit sarcastically. "I'm going to let females that ask me for favors that comes to my face and say 'I'm so proud of you' but throw shade under comments and insta stories get away with it!! If you don't like me cool but don't act like you do."
Swipe right on photo below to see Cardi go HAM!
All this drama is not good for any woman while they are pregnant! Glad she's taking a break from IG so she can focus on her first child due in a few months!
Photo : Getty Images

Shay Diddy
Want to know more about Shay Diddy? Get her official bio, social pages and articles on 106.1 KMEL, KUBE 93.3 and V101!
Read more