LeBron James Didn't Mess With White People For Awhile!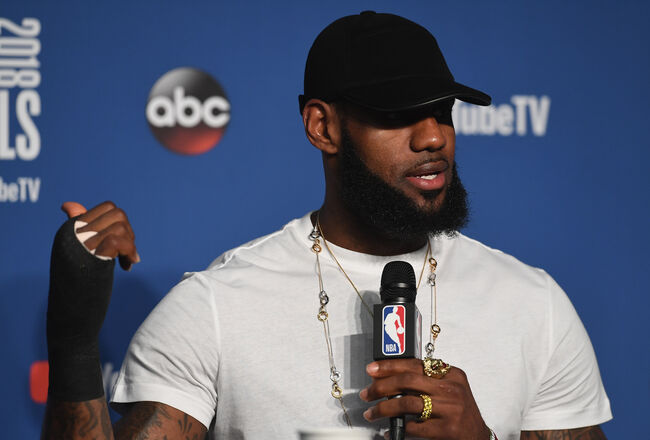 LeBron James' new show "The Shop" centers around a black barber shop which in black America is a place where you come to get a haircut and have a great conversation.
In the premiere episode, LeBron brings an A- list class from Draymond Green, Candace Parker, Vince Staples, and Jon Stewart. In the first episode LeBron talked about his introduction to white people, going to an all white catholic high school. He said his initial thoughts was, "I'm not f*cking with white people." Because of his upbringing of being institutionalized he had a perception of what white people thought of him and black people in society, and he was just there to play basketball. He went on saying, " I don't want nothing to do with white people, I don't believe that they want anything to do with me..."
He said that it took him awhile to adjust to it, but did. And that in hanging out with more of his classmates in high school it was the first time he found out what a pantry was!
Check out the clip below!
Courtesy: Getty Images

BIGVON
Blogs, videos, and more from BIG VON on 106KMEL!
Read more