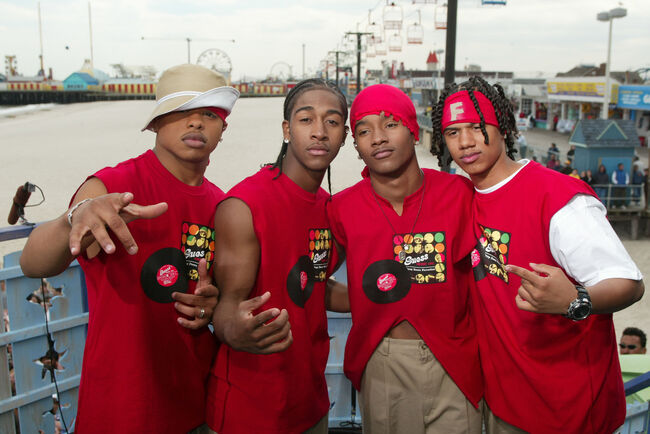 On Monday, February 4, B2K was on the FOX day time TV show The Real, to talk about their reunion tour. The group started rehearsals last week and have hit the studio to record for the first time after 15 years! They were very nervous to see each other after a long time.
So what took so long to get together? J. Boog said. " We were waiting for the timing and the schedule of each individual. It was a collective decision to go back on tour."
They said a lot has changed, their perspective on life, their evolution with their children, and being father figures. The group has grown more since they were together and their voices have changed "Ladies I hope you're prepared, we are grown now," Omarion said as they hinted on possibly preparing new music if the fans want it!
Will you be going to the Millennium Tour? Not only will B2K be headlining but your favorite 2000's artist like Ying Yang Twins, Chingy, and Mario plus more will be on the road as well. Get your tickets and more info HERE
Photo Credit: Getty Images