Draymond Green Calls Out The Mysterious "Mr. No Neck" For Talking About Him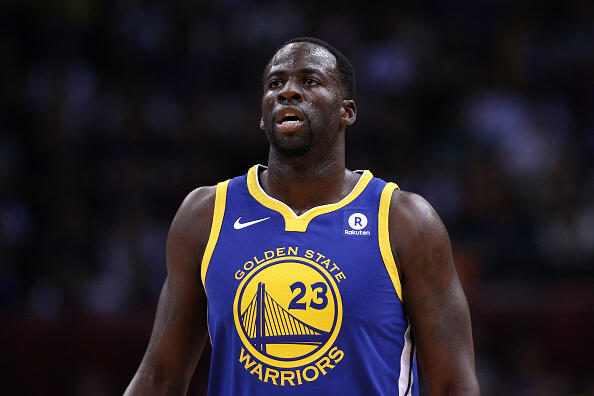 By now, the world should know to be leary when speaking on Draymond Green! Draymond, set twitter on an investigative tirade after tweeting the following...
Social media went frantic trying to confirm who exactly Draymond was calling "no neck!" Now, we know it is Brian Windhorst of ESPN Green was referring to! Today, Windhorst drug Draymond Green's name into a conversation about Kevin Durant's decision to call out the referee who ejected him from Monday's game.
Can you blame Draymond for clapping back? It may be petty, but definitely deserved a response. Don't dish it if you can't handle the response.
Photo Credit: Getty Images