Eminem says he uses Tinder and Grindr to find dates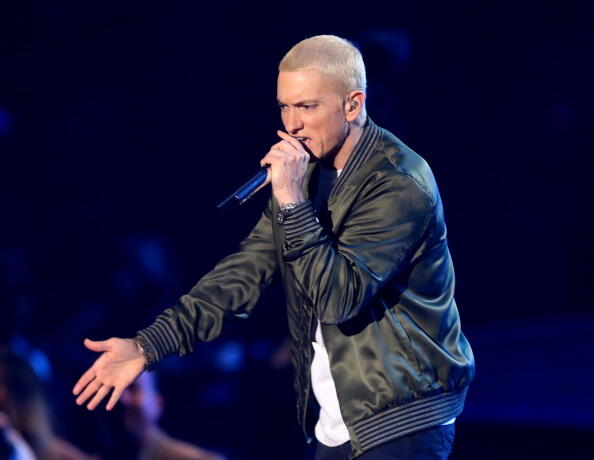 It's not always fun being famous! In a recent interview with Vulture Magazine, Eminem admitted to having dating troubles. He explained that he uses dating apps like Tinder and Grindr to find dates!
Via Vulture
Do you date?It's tough. Since my divorce I've had a few dates and nothing's panned out in a way that I wanted to make it public. Dating's just not where I'm at lately.

When you were dating, how'd you meet people? Tinder?I mean, yeah.

Are you being serious?Yeah, Tinder.

Really?[Laughs] And Grindr. I also used to go to strip clubs.

I think a lot of long-term relationships start in strip clubs.What can I say? Going to strip clubs is how I was meeting some chicks. It was an interesting time for me.
Emine using Grindr, a popular dating app for gay men, came as a surprise to fans. This of course lead fans to question if Eminem actually uses Grindr or was he was just joking. I'm going to assume he doesn't even know what Grindr is but fans had a lot to say about the matter. Check out fan reactions below.
Photo Credit: Getty Images