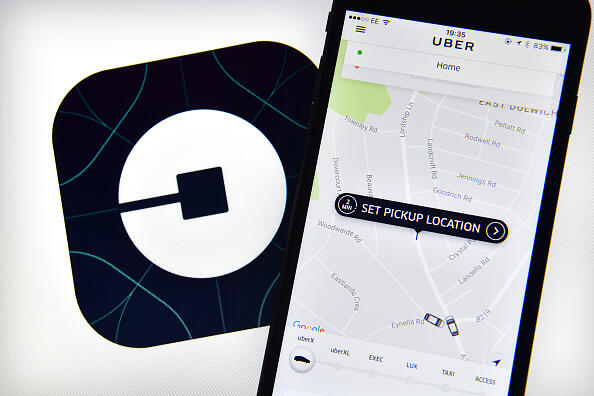 I'm not going to say don't use the service, but be careful people! Calling an Uber for a drunk friend may not be as safe as we thought! A man has been arrested after allegedly picking up a 16-year-old girl and raping her before he dropped her off!
Via WashingtonPost
Police were called to an apartment complex outside Atlanta in the dark hours of Monday morning to find an extremely intoxicated 16-year-old girl with her pants around her ankles, they said.

She told Gwinnett County police officers that her Uber driver had just raped her. Now that driver is in jail, and police say the girl may not have been his only victim.

The teen had been out drinking at a bar, police said in a statement, and a friend ordered her an Uber to get home.

Abdoulie Jagne — a 58-year-old who had been driving for the service for two months and had no prior complaints, according to the company — pulled up to the bar.

According to Fox 5 Atlanta, Uber later provided information to police suggesting the ride took longer than it should have. Detectives now suspect that Jagne raped the girl on a street lined with houses and strip malls in an unincorporated section of the suburbs, a few miles northwest of Atlanta.

He then dropped her off at a complex along the same road, where she started banging on doors and saying her driver had assaulted her.

Officers called to the complex took the girl to a hospital and got in touch with Uber. On Thursday, they arrested Jagne on a charge of rape.

The driver was calm at the point of handcuffs, sheriff's deputies told the Fox affiliate. He remained in jail Friday, and it was unclear whether he had an attorney.

Police have not provided any more details about the case but suspect Jagne may have assaulted others, and they have asked anyone who may have been a victim to contact them.

An Uber spokeswoman told The Washington Post that the driver has been permanently banned and that the company is cooperating with police.

"What's reported here is horrifying beyond words," Uber said in a statement. "Our thoughts are with the rider and her family during this time."

The arrest is the latest in a string of violent incidents allegedly involving Uber drivers, including a 2014 rape case that got the service banned from New Delhi, a fatal accident involving a 6-year-old in San Francisco and a mass shooting last year in Kalamazoo, Mich.