Klay Thompson on NOT Dating IG Model Abigail Ratchford!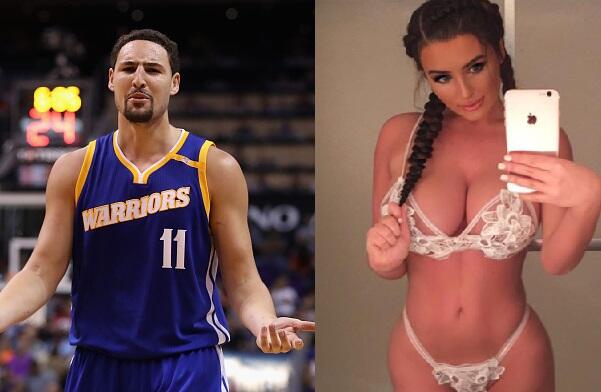 After model Abigail Ratchford, uploaded photos of Klay's dog and home to social media, rumors swirled that the two were now dating.
Her original post was a set of moments on Instagram plus a tweet with the words "that was the best I've slept in a year" and an angel emoji. Although Klay never appeared in the post, people assumed she was there for Klay.
Klay Thompson went on the record and denied the two were dating while adding that he was still looking for a "wholesome girl" to settle down with.
Via MercuryNews
To set up Thompson's thought on the topic: Bruce inquired about Rocco, an English bulldog the Warriors star is known to adore (who also appeared in Ratchford's post that sparked a rumor that went viral).

"He's great. Living the life," Thompson said. "About to take him to the park later — get some sun, have some fun."

Apparently pointing to the aforementioned rumor, Bruce asked, "Any pin-up models we should know about?"

"With Rocco?" Thompson's quipped in reply. "Oh, no no no no no. (I'm) just being good."

Bruce noted how fast he shut the idea down.

"Yeah, I'm trying to find a wholesome lady out there," Thompson said. "That'd be nice."
Ladies, you still have a shot.
Photo Credit: Getty Images/ Instagram