Steph Curry comforts young fan who recently lost his father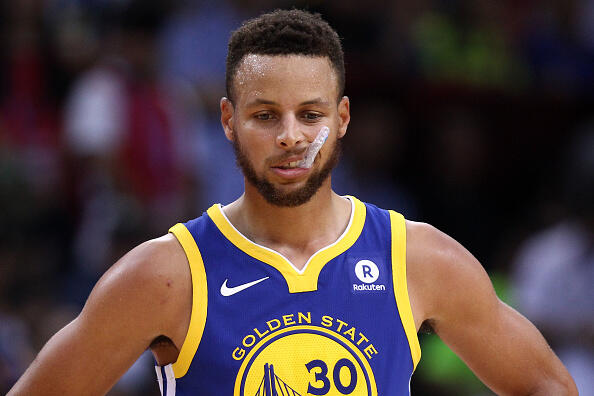 THIS is why we love Stephen Curry. Prior to tonight's game versus the Mavericks, Steph Curry greeted the nephew of Mav's guard Devin Harris, who lost his father, Bruce Harris, in a car accident last week. Devin Harris is on leave right now as he mourns the loss of his brother, yet came to tonight's game saying he just couldn't sit in the house any more and the players are "his brothers too." So he went to watch tonight's game in Dallas, he brought along his late brothers son.
Prior to the game, Steph Curry was caught meeting Devin and his nephew in the tunnel and consoling the young boy after the loss of his father.
After the game, Steph was asked about that encounter.
If you thought the Bay loved Steph before, it's x10 now!
Photo Credit: Getty Images