Ayesha Curry Shuts Down Instagram Troll For Comment On Her Parenting Skills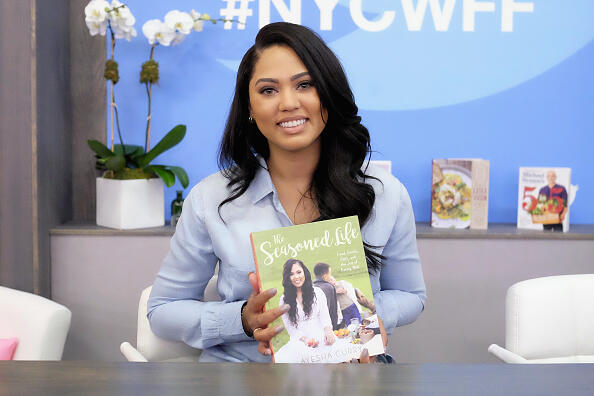 America's favorite NBA wife, chef and entrepreneur just took a moment to respond to a negative comment posted on her Instagram page. Ayesha Curry is currently in London filming for her new cooking show and of course, she brought her two daughters Riley & Ryan. Ayesha posted a photo of herself and her two daughters taking a stroll where one follower decided to speculate about Ayesha's parenting skills saying:
Damn, can the nanny get in the pic too? We know you arennt doing the heavy lifting yourself. Wasn't Riley in this outfit 2 days ago? This pic wasn't from yesterday. Great on your bro for that free trip.
WTF?! Any parent would be annoyed with someone questioning and commenting about how you raise and dress your children. Ayesha of course, responded in the nicest way possible stating:
@bougiefashioncritic definitely have a nanny and my mother helping me on the trip. I work a full time job on top of being a mom like many women do everyday. Love every second of it. It takes a village to raise children. Assuming you don't have any with cryptic and presumptuous comments like these. Please carry on and try your best to do it with positivity and a smile. Women can be mama's and working women and be great at both. Don't box us in.
CHECKED. Think twice before commenting on Ayesha's parenting skills. Check it out below.
Photo Credit: Getty Images