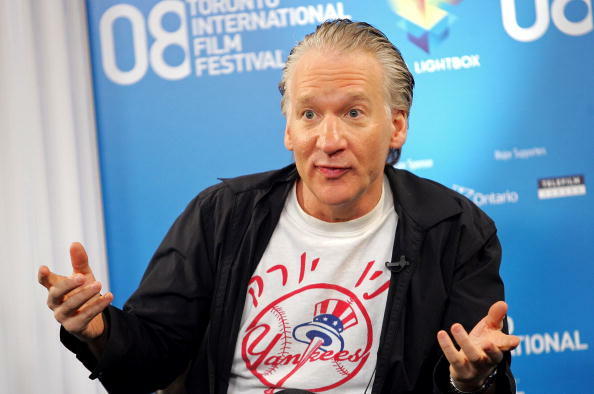 Looks like Bill Maher may have gone a little too far with his jokes.
Via Complex
During a Friday night interview with Nebraska Senator Ben Sasse on Real Time With Bill Maher, the show's eponymous host caused a stir when he said the N-word.

Sasse invited Maher to his home state to "work in the fields with us." Maher answered, "Work in the fields? Senator, I'm a house nigga."

Maher seemed to delight in his audience's discomfort, and followed up by saying, "It's a joke." Unsurprisingly, there were plenty of people who did not find the TV host's use of the slur funny.
Personally, I don't think his intention was to make fun of the plight of slavery, nor to offend anyone. I do think he thinks it was "just a joke." But, i'm sure after someone explains to him why people are so offended, I hope he rethinks his choice of "jokes" in the future. Check out some twitter reactions below.
Photo Credit: Getty Images