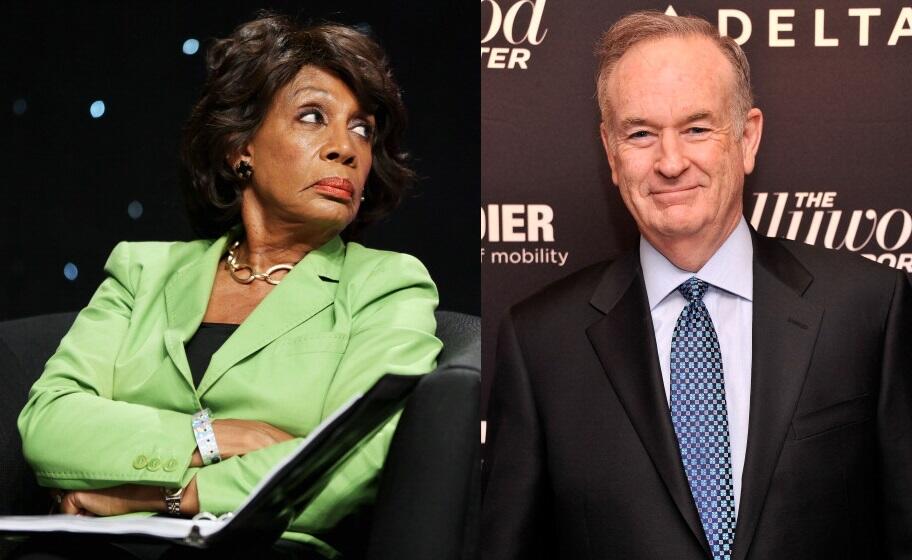 Photo Credit: Getty Images
I saw the video, and could not believe a man who claims to be educated, did not realize what he was saying was a racist joke. During an appearance on 'Fox & Friends' this morning, instead of Bill O'Reilly commenting on Maxine Waters speech on the floor of House Of Representatives, O'Reilly took the opportunity to focus on Waters hair looking like "James Brown."
Here's the thing. Whenever you compare a black womans hair, to that of a famous black man, especially when woman of all races wear that same hair style yet never get compared to James Brown, your joke is out of line. You could not hear a word she said because her hair was distracting?
Maxine Waters didn't let his comments bother her and took the opportunity to call him out for the comments and his intent to try and demean and degrade her. Check out her epic response below. Keep it classy.
In case you wondered if O'Reilly was remorseful after. Of course not. He was forced to somewhat apologize for his comments after the clip went viral on social media. Many calling him a bigot and a sexist. As for his apology, he laughed through his entire response.
Let's not forget, later Eric Bolling commented stating Waters needed to "step away from the crack pipe."
But, in case you don't know who Maxine Waters is, check out the 2 min bio below. She deserves respect.