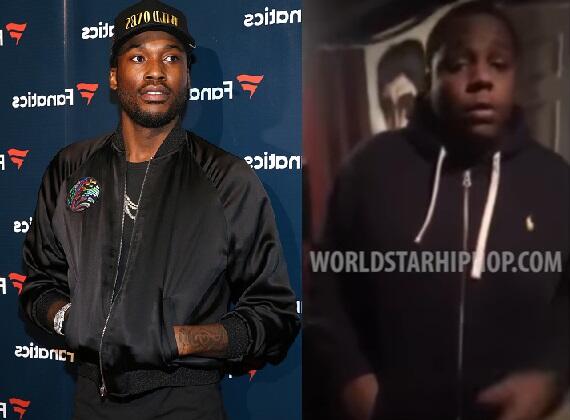 Photo Credit: Getty Images/Youtube
Looks like this fan is getting his 5 minutes of fame. Yesterday, TMZ reported Meek Mill was arrested at St. Louis airport after fighting with a fan who asked to take a photo with him.
Justin Card tells us he asked to take a pic Tuesday with Meek when the rapper arrived in St. Louis, but got rejected. He admits throwing shade for the perceived diss, and claims that boiled over to Wednesday.

Card described the tense moment when he says he saw team Meek coming for him, and felt he had to defend himself. His cousin, De'Angelo Webb, also got in the mix.

We broke the story ... both men and Meek were charged with misdemeanor assault. They say it cost them their jobs at the airport. It could cost Meek even more because he's on probation, and that means jail time is a possibility.
The man went further to explain and act out exactly what happened. Watch it below!