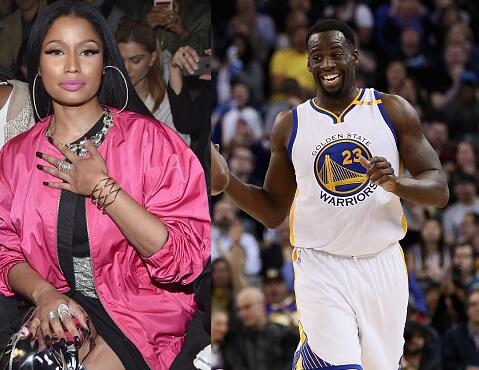 Looks like Draymond Green isn't a fan of Nicki Minaj's "No Frauds," nor is he a fan of her constantly name dropping Lebron James in her lyrics. Do you agree? Check out the Dray Day Podcast below!
Via HNHH
In the latest Dray Day episode, Draymond addressed both of those topics, saying Nicki's comment that "real bosses take three months to respond" was a copout and added the following about her diss track "No Frauds,"

"Some would say (Nicki) only put Wayne and Drake's verse on there because you couldn't handle your own. You needed them to draw more attention because you knew your comeback wasn't strong enough for what "SheETHER was."

"I can't view it as a diss song, I can only view it as you threw some shots in a song."

Additionally, he's not a fan of how much Nicki references LeBron James in her songs,

"Is Nicki Minaj gonna mention 'Bron in every song?"

"Every song she's released since June 2016, there's something about LeBron in it. I mean, damn, like, LeBron is great, but Jesus Christ, at some point it just becomes...too repetitive. Jesus Christ, you can't mention 'Bron in every song you do."