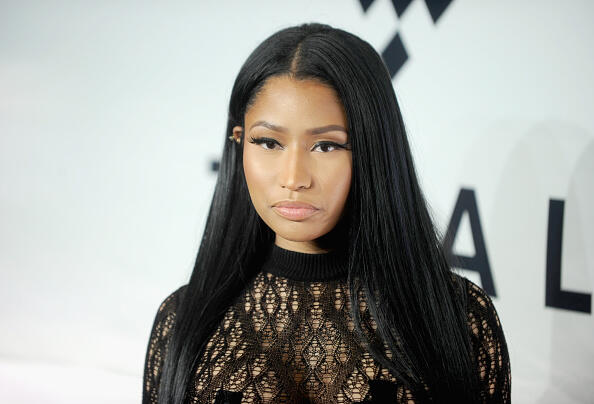 They could have waited a few days. On the same day hip hop fans were running to listen to the "SheEther" diss song from Remy Ma aimed at Nicki Minaj, Kmart announced via Twitter they would no longer be carrying Nicki Minaj's clothing line due to "decreased sales."
Via Billboard.com
Kmart's partnership with Nicki Minaj has come to a close, a representative for the retailer confirms, after news that the rapper's apparel line was discontinued in stores circulated on social media Saturday (Feb. 25).

"Kmart is thrilled that we were the first retail partner to create a custom apparel line for Nicki Minaj," a rep for Kmart tells Billboard. "From the development of the line, to showcasing it in stores, to designing exclusive capsule collections, we have enjoyed a positive relationship with Nicki Minaj and her team over the last three years. As our partnership came to a close in 2016, we would like to thank Nicki Minaj for being a great partner and wish her continued success in her future endeavors."

The topic came to light when Twitter handle @KmartFashions tweeted the following: "Due to a dramatic decrease in sales, Nicki Minaj's clothing line will soon be discontinued."

While the @KmartFashions account does not appear to be affiliated with the company -- the Minaj update is its only public tweet -- another user shared the tweet with Kmart's official Twitter account (along with the message "tell me you guys aren't serious right now"), and the company tweeted back.

"We're sad to see Nicki leaves us too," Kmart wrote in response Saturday evening. The tweet was later deleted and replaced with a brief statement:

shows that almost all of the current merchandise in Minaj's clothing line is on sale, with many pieces marked down at 40 percent off retail price.
Read ore Here.