Colin Kaepernick Reportedly Agrees to $1 Million Book Contract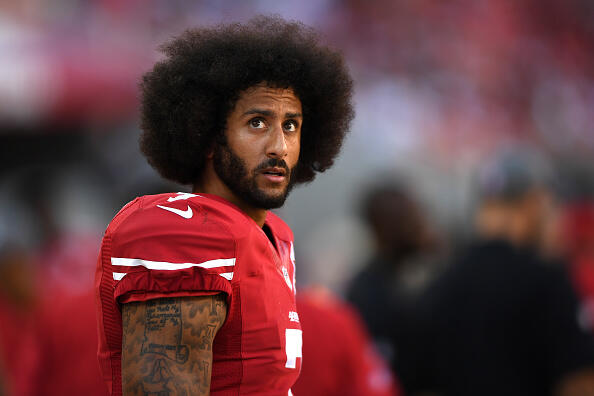 Since Colin Kaepernick has not been signed by an NFL team this season, we now know he will be working on a new book in between work outs and charity events.
Via BleacherReport
On Tuesday, Ian Mohr of Page Six reported the former San Francisco 49ers signal-caller signed a book deal with Random House imprint One World worth more than $1 million. The news comes after Mohr reported Monday that Kaepernick was shopping a book and meeting with publishers.

Kaepernick enjoyed a successful career under center to this point that included a Super Bowl appearance, but he garnered more headlines during the 2016 season when he protested racial inequality and police brutality by kneeling during the national anthem.

Although he is yet to sign with a team this season, his action of kneeling during the national anthem as a means of protest for issues surrounding the country picked up additional steam after President Donald Trump consistently weighed in on the topic. At a rally, Trump went as far as to suggest NFL owners should "get that son of a bitch off the field right now" if a player knelt.
Good for him! Can't wait to read what he really feels about what has and is happening to him right now!