S.F. Giants CEO Larry Baer In Physical Altercation with Wife On Video!
Larry Baer has some explaining to do. TMZ shared a video taken today at a park in San Francisco, of Larry Baer, the CEO of the SF Giants, involved in a physical altercation with this wife.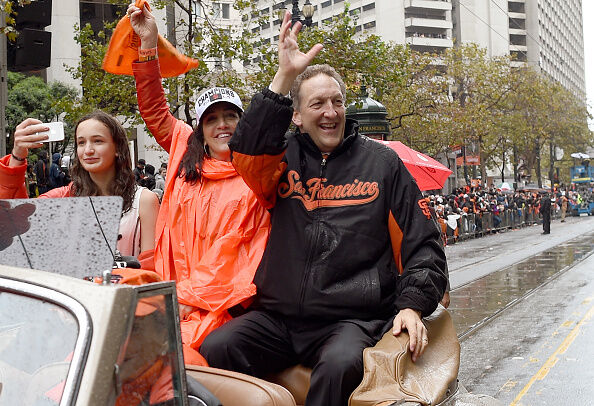 Allegedly, Baer and his wife, Pam, were in a very loud verbal argument then at one point, Larry tried to pry a cell phone out of his wife's hand. She obviously did not want to give it up so they struggled. Larry then seemingly inadvertently knocks Pam out of her chair onto the ground while screaming "Oh my god. Help!" 
Baer is then filmed waling away with a cellphone in his hand while telling his wife, "Stop. Pam, stop."
TMZ is also reporting that in between the footage, the person recording got involved to help break up the altercation. No police were called to the scene . Allegedly, when TMZ reached out to Pam she stated, "We were having a family fight about someone in my family and that's it."
Baer spoke with the San Francisco Chronicle about the incident ... saying, "My wife and I had an unfortunate public argument related to a family member & she had an injured foot and she fell off her chair in the course of the argument."
"The matter is resolved. It was a squabble over a cell phone. Obviously it's embarrassing." 

Shay Diddy
Want to know more about Shay Diddy? Get her official bio, social pages and articles on 106.1 KMEL, KUBE 93.3 and V101!
Read more