Daycare Owner Paid $100,000 Bail For Accused Child Rapist R Kelly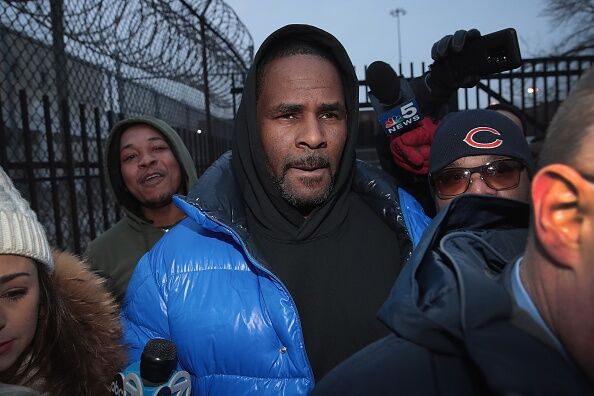 Dailymail is reporting that the person behind paying the $100,000 bond to get R. Kelly out of jail is a daycare owner from the Chicago area!
The woman who posted the $100,000 bail that enabled R Kelly to walk out of prison on Monday evening has been revealed in court documents obtained by DailyMail.com.
Valencia Love, 47, lives just outside Chicago in Romeoville, and on the form she submitted in Cook County Court stated that she is friends with Kelly.
Love owns a number of restaurants according to records obtained by DailyMail.com, as well as a childcare facility, the Lord and Child Christian Day Care.
She posted that bail despite the fact that Kelly is accused of raping three underage teenagers in this latest Cook County indictment, and the emergence of new rape tapes which allegedly feature the singer and minors. 
In addition to the daycare, Love also runs the restaurant Love on the Blu. 
Some left comments on the restaurant's Yelp page after learning Love had posted the bail, which were all negative save one that praised the food.
Love responded to that comment by writing: 'Thank you I just help out a Friend if he guilty let him pay for it thru the courts. I am sure some of them.have bail out murders drug dealers etc.' 
Read More Here!
Obviously, you are innocent until proven guilty. But with the allegations made about how Kelly got off on the charges last time, this woman is catching all the backlash for how she helped a "friend." Check out some reactions below.

Shay Diddy
Want to know more about Shay Diddy? Get her official bio, social pages and articles on 106.1 KMEL, KUBE 93.3 and V101!
Read more