Tekashi 6ix9ine Placed in General Population of Brooklyn Prison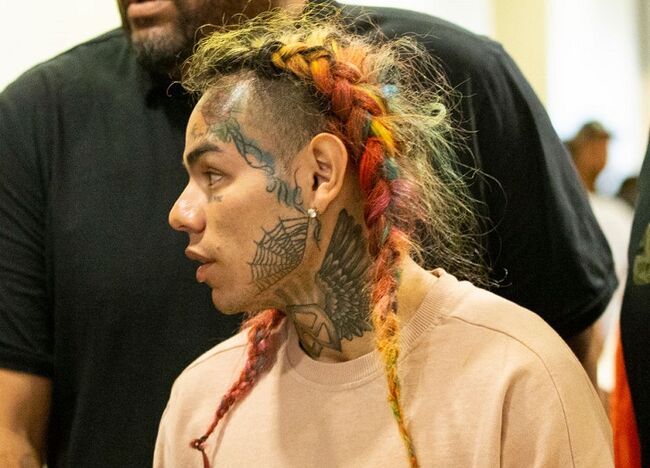 The internet has been buzzing awaiting the results of Tekashi 6ix9ine's RICO case. In case you've been under a rock, Tekashi 6ix9ine was arrested over an 8-count RICO case. While in federal custody and being denied bail, TMZ is reporting that Tekashi 6ix9ine is not receiving special treatment and has been placed in general population.
Via TMZ
6ix9ine's lawyer, Lance Lazzaro, tells us ... Tekashi has been placed in gen pop at Brooklyn's Metropolitan Detention Center as opposed to being held in a segregated part of the federal pen ... due to his celeb status.

That's interesting because the MDC is notoriously brutal, with inmates that are "extremely dangerous, violent, or escape-prone," according to the U.S. Justice Department.

There's also this ... prosecutors expressed Monday just how much of a target Tekashi had been prior to his arrest this weekend. One prosecutor told a judge ex-members of Tekashi's crew "wanted to super violate him" following his appearance on the 'Breakfast Club' ... where he accused his inner circle of turning on him.

The prosecutor, Michael Longyear, said 'super violate' meant inflict harm on Tekashi, including possibly shooting him. He said they took Tekashi in after learning he was planning a trip to a Connecticut casino, and feared an attempt on his life could put innocent people in jeopardy.

Shay Diddy
Want to know more about Shay Diddy? Get her official bio, social pages and articles on 106.1 KMEL, KUBE 93.3 and V101!
Read more