Rockets Fans Troll Ayesha Curry's New Houston Restaurant Before It Opens!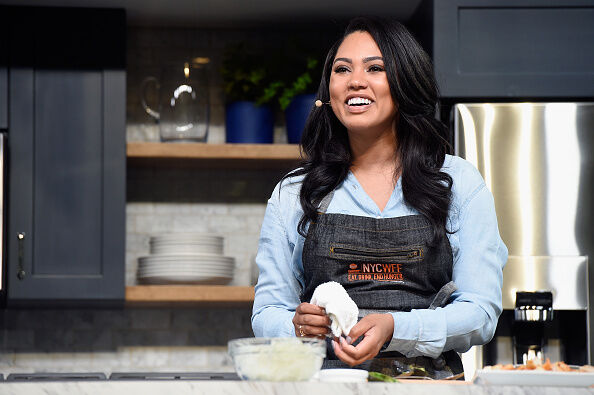 It looks like Houston Rockets fans are still salty about loosing in the Western Conference Finals. Ayesha Curry is set to open another International Smoke restaurant in Houston. Yet before they have even opened their doors, Rocket fans have taken to Yelp to leave one star reviews.
"Seriously, why would you go here. There are a million great BBQ places in Houston which do not require you to sell your soul. Go Rockets!" said one reviewer.
"Terrible food.. keep your burnt bbq in California! This is H-Town.. They didn't even have moist brisket! Waited 35 mins for water and it tasted like Seth Curry tears! Will never be back! Can't support this place .. Harden MVP," another said.
Of course, once Warrior fans caught wind of what was happening, they started flocking to Yelp to review the un-open restaurant as well.
"attn salty rockets fans. have u no shame? (sic) blame your team 0 for 27 shooting in game 7 and choking away a 3-2 lead. not this establishment by which hasn't even opened. i'd say you're above this petty squabbling but you've proven me wrong. stay classy Houston. go dubs!" a five-star review said.
International Smoke is set to officially open in Houston on July 5th. Until then, Steph and Ayesha Curry know how to laugh at the trolls hating on their success.

Shay Diddy
Want to know more about Shay Diddy? Get her official bio, social pages and articles on 106.1 KMEL, KUBE 93.3 and V101!
Read more