Jhene Aiko Allegedly Catches Big Sean Cheating With Nicole Scherzinger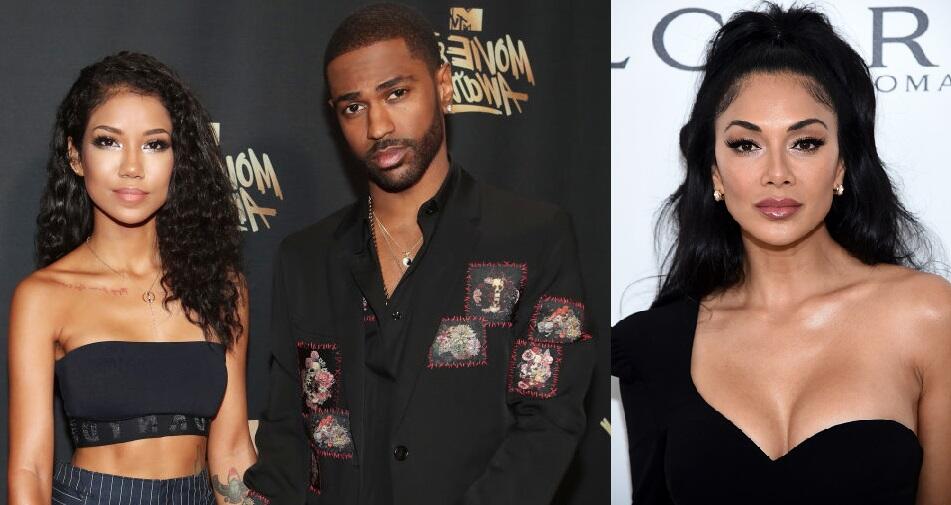 Say it ain't so Sean! Rumors are swirling around the internet that allegedly, Big Sean cheated on Jhene Aiko with Nicloe Scherzinger.
The Jasmine Brand alleges a Big Sean, 29, was caught cheating with Pussycat Dolls singer, 39-year-old Nicole Scherzinger. Allegedly, Jhene found out and their relationship has been on the rocks ever since.
Jasmine Brand claims Sean and Nicloe were seen cupcaking at an Oscar's after party where no cameras were allowed. Allegedly, the two were in VIP sitting cozy and flirting.
"They were all over each other and they looked really comfortable around each other. They looked like they were a couple"
Allegedly, someone who attended the party told Jhene Aiko. She allegedly was pissed and confronted Sean, whom did not deny the allegations.
Now, it seems Jhene has unfollowed Sean on Instagram. That tattoo of his face hasn't been removed so maybe there's some light at the end of this tunnel. Check out reactions to the rumor below.

Shay Diddy
Want to know more about Shay Diddy? Get her official bio, social pages and articles on 106.1 KMEL, KUBE 93.3 and V101!
Read more