Wife of Warriors Player David West Donates 1,000 Prom Dresses to Bay Area S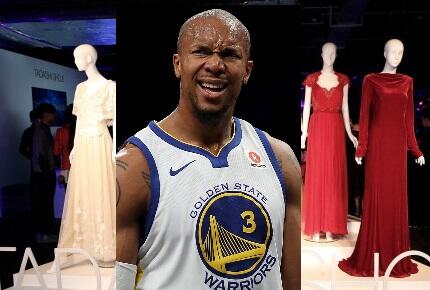 For the second year in a row, David West from Golden State Warriors wife, Lesley West, will be having a prom dress giveaway for Bay Area students.
Your only required to be a junior on senior registered at a Bay Area public high school! Register early HERE by March 15th to reserve your spot!
Via East Bay Times
Lesley West, wife of Warriors forward David West, will give away the dresses later this month.

The dresses are free and available to all Bay Area students, said Mia Murrietta, spokeswoman for the Oakland Public Education Fund, which is partnering with West. Students can pick out their dresses at a March 18 event at the Rakuten Performance Center — where the Warriors practice — at 1011 Broadway, but must register beforehand at www.oaklandedfund.org/dress.

The cutoff time for registration is 3 p.m. March 15, Murrietta said. The dresses are being offered only to high school juniors and seniors, who must show some form of ID or a report card proving they are a junior or senior.

The dresses are new and current, Murrietta said, and sizes range from 0 and 00 to 30.

This is the second year the prom dress giveaway has taken place in Oakland, she said. West's initiative, Dressed by West, has held similar events in other cities; the first of which was held in New Orleans after Hurricane Katrina in 2005.

"She felt that it was an important gesture of resilience to be able to give students this iconic high school experience," Murrietta said.

Last year, the groups gave out about 400 dresses, she said. This year they hope to hand out at least 600.
Photo: Getty Images

Shay Diddy
Want to know more about Shay Diddy? Get her official bio, social pages and articles on 106.1 KMEL, KUBE 93.3 and V101!
Read more