Stacey Dash, 'Clueless' actress, files to run for Congress in California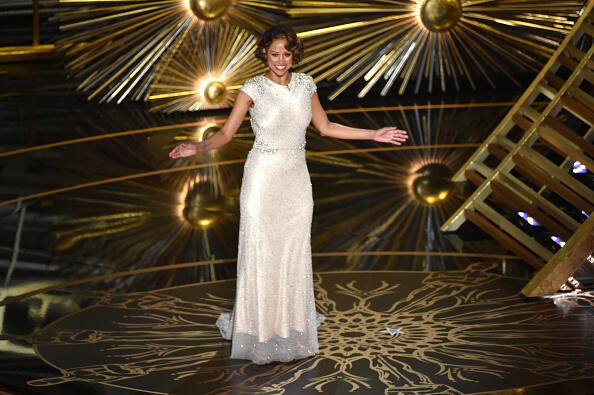 Looks like someone is still Clueless! Stacey Dash, mostly known for her role on Clueless, now known for saying get rid of BET Network and Black History Month, is now running for Congress in California.
Via USA Today
The actress, best known for her role as Dionne in Clueless, filed paperwork on Monday to create a campaign committee for a run in California's 44th congressional district. The district in Southern California has been in Democratic hands since redistricting back in 2012.

It's a long road from Washington, though. Dash still needs to submit paperwork to get on the primary ballot, according to the Los Angeles Times. And then she'd have to be one of the top two candidates in the primary to make it to the November midterm election (thanks, jungle primary system).
The districts she would be representing include Compton, Watts, San Pedro and North Long Beach. Which means, if you don't want Stacey Dash representing your home town... YOU NEED TO VOTE this November!
With the news of Dash's intent to run, Black Twitter quickly reacted and it was HILARIOUS! Check it out below.
So Stacey Dash just filed to run for Congress in California's 44th district that includes Long Beach and Compton. Has she not suffered enough humiliation? pic.twitter.com/eeOvdQfLwg

— ✊🏿 (@dmnorwood) February 26, 2018
Hell will freeze over before I let Stacey Dash represent Compton. Whatever the maximum donation I can give to her opponent, consider it done! https://t.co/zcRfLAymIQ

— Travon Free (@Travon) February 26, 2018
Stacey Dash is running for Congress huh? Trumpanzees and Rethuglicans love to say the only reason Black people voted for Obama was because he was Black. Well honey...y'all are about to find out how untrue that is cuz most Black Californians ain't voting for her ass. pic.twitter.com/GuYTB2aGxK

— Eagles SB LII Champs 🇵🇷 (@R_R_R_Jr) February 26, 2018
Stacey Dash is running for Congress in a district that includes Compton and Watts. She couldn't even convince someone to give her extra jelly for her biscuit out that way. Bless her heart. (blame @XavierDLeau for sharing this news.) https://t.co/Xq4T7odtWV

— Michael Arceneaux (@youngsinick) February 26, 2018
Way too early for April Fools jokes but Stacey Dash running for Congress will be funny any time.

— Ken Garrett (@KenGarrettZ) February 27, 2018
Photo Credit: Getty Images

Shay Diddy
Want to know more about Shay Diddy? Get her official bio, social pages and articles on KMEL and V101!
Read more