JASON DERULO Claims RACISM After 15 Cops Called on an American Airlines Flight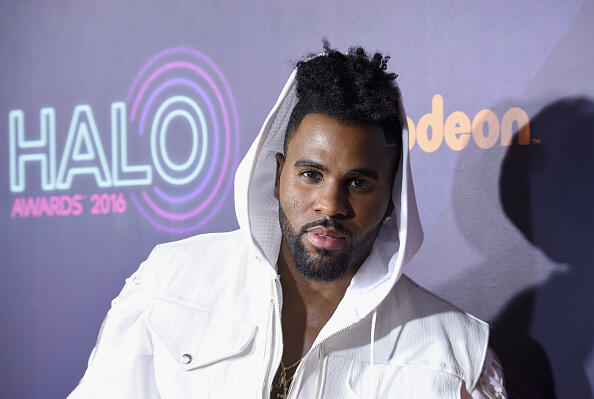 Photo Credit: Getty Images
Looks like Jason Derulo found himself in a little trouble today trying to fly out of Miami airport on American Airlines. Derulo took to instagram today to blast American Airlines for "racism" after he claims they called 15 police officers on him, only to change their tone after realising "who he was."
Jason says he and his crew of 8 arrived at the airport for a flight to L.A. Wednesday afternoon when they tried checking nearly 20 bags. He says he's a preferred flying member -- Concierge Key -- and almost always flies American, but the AA staffer was rude and said he couldn't check his bags.

We called around and it looks like Jason and crew may have arrived too late to check the bags, so a member of his team stayed behind and tried checking the bags on a later flight.That's when all hell broke loose. By this time, Jason and his team were on the plane and it had pulled away from the gate. His cellphone rang, and the guy he left with the bags said AA wanted to charge him $6k for the excess luggage.

Jason was outraged and demanded that the plane go back to the gate so he could get off.He says the pilot went nuts on him, and the cops were waiting as he got off. And, he says, if he wasn't Jason Derulo and instead just a random black guy, he'd be in jail.
Read More here

Shay Diddy
Want to know more about Shay Diddy? Get her official bio, social pages and articles on 106.1 KMEL, KUBE 93.3 and V101!
Read more