The royal reception featured DJ Idris Elba, & Beer Pong with Serena
If you thought the Royal Wedding was a first-of-its-kind than the reception for Prince Harry and Meghan Markle (now known as Duchess of Sussex) was a once-in-a-lifetime event. The Royal reception was held at Frogmore House with over 200 attendees.
A-listers including George and Amal Clooney, Idris Elba, Serena Williams, James Corden, and Nick Jonas all attended the special party which was hosted by Prince Charles. Harry's grandmother, Queen Elizabeth II, and her dog Guy were also present.
The newly named Duke and Duchess of Sussex, danced, gave heartfelt speeches and consumed burgers and cocktails from Los Angeles' SoHo House provided by co-owner, Nick Jonas. Idris Elba DJ'd the party and Serena Williams proved she's not only a tennis start but she has a very promising beer pong career.
In true fairytale fashion, the night ended with a display of fireworks and Prince Harry and Markle leaving at midnight to enjoy their stateroom provided by the queen at Windsor Castle.
Although the couple will hold off on their African honeymoon, the couple will make an appearance at Buckingham Palace on Tuesday for Prince Charles' 70th birthday.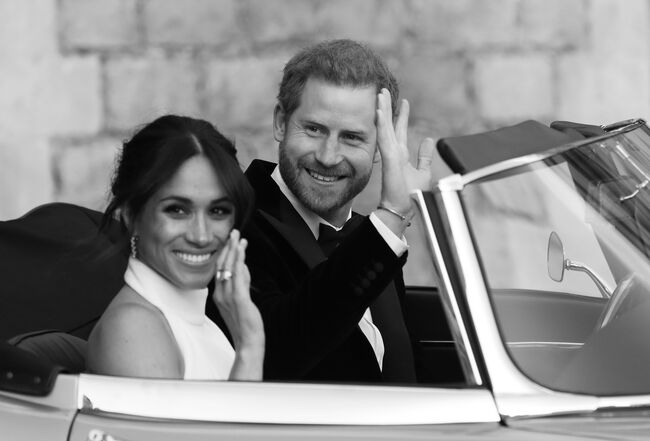 Photo Credit: Getty Images

DC
Want to know more about DC? Find his bio, social handles, blog posts and more here on KMEL!
Read more