Stephen And Seth Curry Are The First Siblings To Face Each Other In The WCF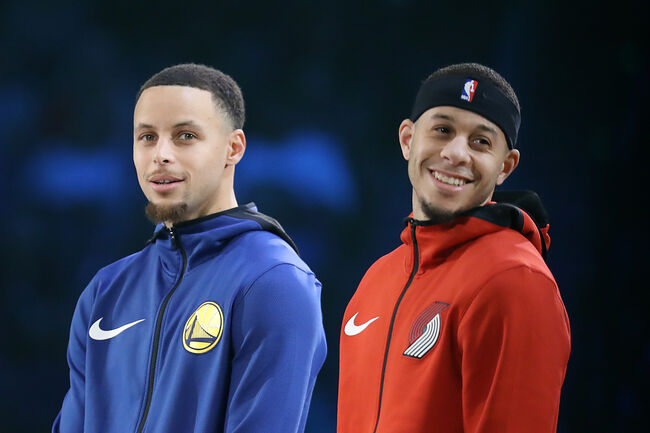 Sunday was a huge night for the NBA with two highly anticipated Game 7's.
In the West, the Portland Trailblazers faced the Denver Nuggets in what was already a crazy series. Though through most of the game, it looked like the Nuggets might be the ones to face the Warriors in the Western Conference Finals the Trailblazers pulled it off in a big way in the 4th quarter.
Now the stage is set for the Trailblazers to take on the Warriors but it won't be any ordinary game. This will be the first time two brothers will face each other in the WCF with Steph and Seth Curry, which begs the question, who will their parents be rooting for?
According to The Shade Room, Dell and Sonya Curry will be flipping a coin each game to see who they will root for,
According to@ESPN, Dell & Sonya plan on flipping a coin to decide which son's uniform they will wear, and who they will be rooting for.
This entire postseason has been a family affair for Stephen Curry.
In round one Steph played The LA Clippers whose head coach is Doc Rivers who is Seth Curry's father-in-law, in round two he played the Houston Rockets whose Point/Shooting guard is Austin Rivers who is Seth and Steph's brother-in-law, and now Steph will be facing his brother.
There's no doubt that this will be an interesting season. Game 1 of the Western Conference Finals will be at Oracle Arena on May 14th at 6pm.

BIGVON
Blogs, videos, and more from BIG VON on 106KMEL!
Read more