Jordyn Woods Shares Her Side Of The Story!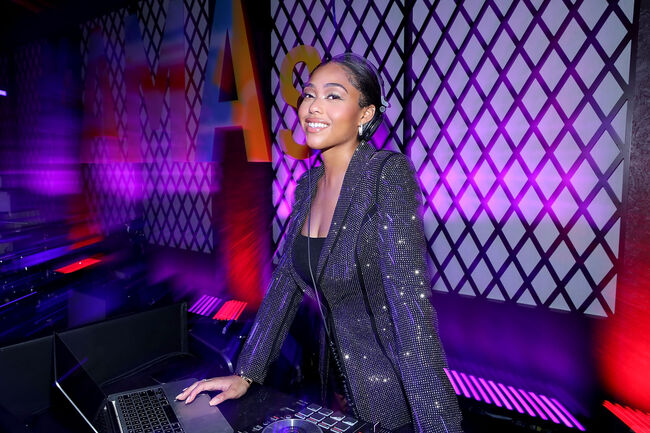 Courtesy: Getty Images
The highly anticipated tell-all interview between Jordyn Woods and Jada Pinkett Smith has come to the red table.
Jordyn Woods, is finally opening up about what happened on the night she went to a party at Tristan Thompson's house who is also the now ex-boyfriend of Khloe Kardashian and father of her daughter. She joined Jada Pinkett-Smith on her Facebook Watch show, Red Table Talk. Woods has been under a ton of scrutiny after rumors swirled that her and Thompson hooked up at the party and she spent the night but Woods set the record straight by saying none of that happened.
She went into detail that Tristan was sitting on a chair that she was sitting on the arm of the chair but there was no cuddling or her sitting on his lap, and there was no sleepover. But she did say that when she left the house, Tristan did kiss her on the lips.
Woods went on to answer fan questions, one that asked that if this is all a publicity stunt for the new season of Keeping Up With The Kardashians, which she said was not the truth.
Watch the full Red Table Talk below!
It also seems that Khloe Kardashian watched the episode and was not happy about it. She took to Twitter to call Jordyn Woods a liar and that she is the reason her family is broken up saying,
"Why are you lying @jordynwoods ?? If you're going to try and save yourself by going public, INSTEAD OF CALLING ME PRIVATELY TO APOLOGIZE FIRST, at least be HONEST about your story. BTW, You ARE the reason my family broke up!"
Many fans felt like she was only upset with Jordyn and not Tristan to which she addressed,
"Tristan is equally to blame but Tristan is the father of my child. Regardless of what he does to me I won't do that to my daugher. He has been addressing this situation PRIVATELY. If Tristan were to lie publicly about what conspired,then yes I would address him publicly as well."
What do you think about Jordyn Wood's interview? Do you believe her story?

BIGVON
Blogs, videos, and more from BIG VON on 106KMEL!
Read more