The Warriors Had Major Health Care Last Season!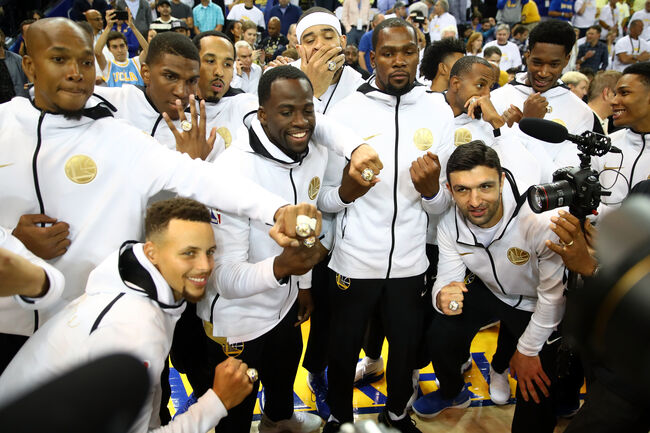 At a glance, it would seem that the Warriors road to their second championship in a row last season was a fairytale. But as we are all finding out, it was anything but.
A new report by Sam Amick of The Athletic, the Warriors dealt with a team-wide meningitis scare in mid-March. An outside vendor who handles the food for the team had contracted the virus and had to deal with the life-threatening situation before coming back to work. And in the midsts of all of this, it scared the team enough that they all got vaccinated and practiced elsewhere till their own practice facility was sanitized.
What's even more impressive is that the entire team and its staff kept it under wraps. Though David West did hint at it last season in his cryptic message when he said,
"Y'all got no clue. No clue. That tells you about this team that nothing came out. We're so tight, people don't even know what we went through. They trying to find out. We don't have suckas on this team."
This whole situation just shows how the privacy of the team and each other matters to everyone in the organization. We're glad that everyone involved is doing healthy.
Courtesy: Getty Images

BIGVON
Blogs, videos, and more from BIG VON on 106KMEL!
Read more