The World Celebrates 50 Years Of Black Power Salute!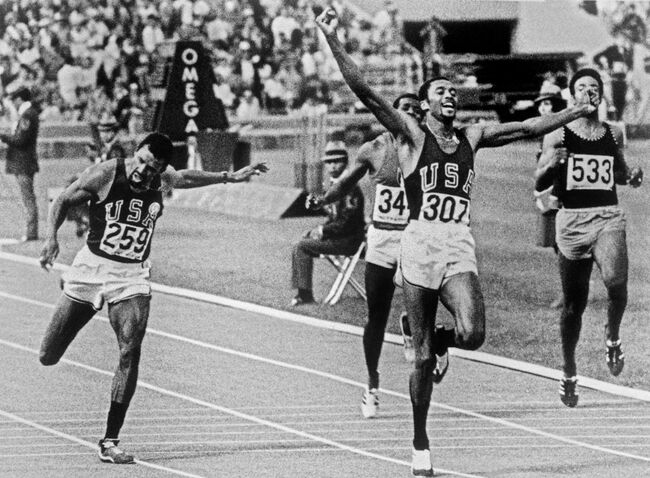 Fifty years ago, on October 16th, two African American track stars turned Olympians raised their clenched fists in the air at the 1968 Olympic Summer Games in Mexico City as they stood on the winner's podium, in solidarity. No shoes on their feet to talk about poverty, beads to honor victims that have been lynched, even the silver-medal winner from Australia, Peter Norman, supported the protests but wearing a badge for the Olympic Project for Human Rights. Those two brave men are Tommie Smith and John Carlos who are not only beloved in the bay but around the world for standing up for what is right. Though that wasn't always the case...
In wake of their peaceful protest in 1968, the International Olympic Committee came down on them, hard. Both Smith and Carlos were suspended from the Olympic team and were told to leave the Olympic Village. They were berated with death threats, called names, and even called traitors. It wasn't till nearly 30 years later that their brave act was celebrated properly when in 2005 San Jose State (their alma mater) erected a statue of both Smith and Carlos, which was led by the students alone.
So today, and every day, we praise and thank Tommie Smith and John Carlos for paving the way for athletes like Colin Kaepernick and Eric Reid and countless others to peacefully protest against injustice.
Courtesy: Getty Images

BIGVON
Blogs, videos, and more from BIG VON on 106KMEL!
Read more