Machine Gun Kelly Fires Back At G-Eazy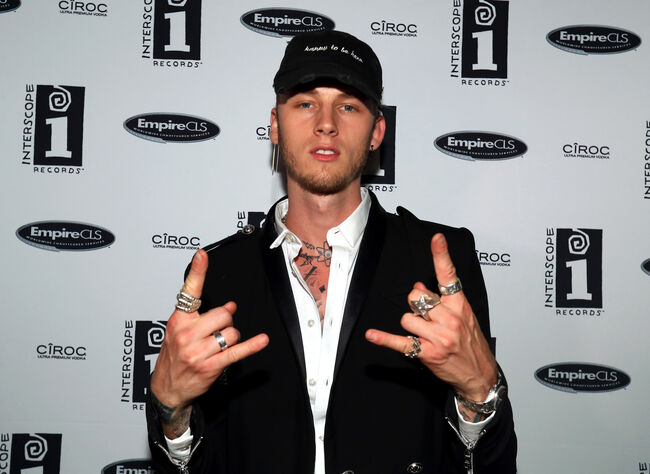 MGK is coming for G-Eazy.
On a recent interview, MGK did a freestyle rap where he dissed the bay area rapper saying,
"Let's just keep G/Only Eazy I f*** with is E,"
He then went on to Instagram to post pictures of the two of them side by side saying,
"i f****d his girl now he looks like me this shit overbearing🤦‍ #miniME#stoplyingaboutFINLAND#alllyourfriendsknow 😂😂😂"
Well G-Eazy didn't let it pass and put out a diss track of his own called "Bad Boy" where he raps,
"Your shots just graze me/ I'm standing, they put a hole in me/I answer to no one, nobody can get control of me/MGK please stop trolling me, get over me/ Him & I''s on, you're listening to Halsey sing of me/Can't fuck with nobody with so much negative energy."
MGK has also been getting dissed by Eminem on his new album "Kamikaze" that he surprise released on Thursday night. In the song "Not Alike" Eminem rapped,
"But next time you don't gotta use Tech N9ne/ If you wanna come at me with a sub-machine gun /And I'm talkin' to you, but you already know who the fuck you are, Kelly/ I don't use sublims and sure as fuck don't sneak-dissBut keep commentin' on my daughter Hailie."
Courtesy: Getty Images

BIGVON
Blogs, videos, and more from BIG VON on 106KMEL!
Read more