The French Open Bans Serena Williams' Catsuit!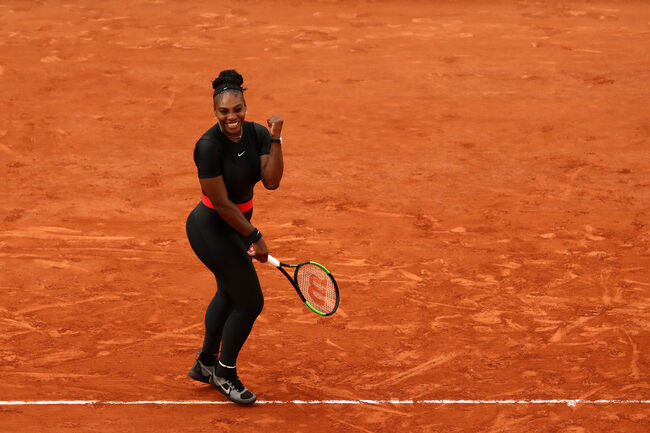 It was the outfit that was the source of much conversation at this year's French Open when Serena Williams stepped out on to the court in her Black Panther inspired catsuit. It was a suit that represented power and strength for Serena, who had a difficult pregnancy and an even more difficult time getting her body back to compete.
But you won't be seeing it at next year's tournament becasuse the French Tennis Federation President Bernard Giudicelli is making it clear that even though Serena is welcome at the tournament, the catsuit isn;t.
He told the Associated Press: "It will no longer be accepted. One must respect the game and place." Giudicelli said the tournament will be regulating the players' dress code in a more stringent manner, though not as strictly as Wimbledon. "I think that sometimes we've gone too far," he added.
In the meantime, Serena is gearing up to make her return to The US Open and put out a powerful video saying,
Lots of people have called this my "comeback." But becoming a mom isn't something I'm coming back from. It's part of who I am. It's been both incredibly amazing and incredibly tough, but it's only made me stronger. Especially because of the love and support you've all shown me. I'll be playing in the US Open for the first time since having Olympia and #ThisMamais gonna give it her all! @Chase
Watch it below!

BIGVON
Blogs, videos, and more from BIG VON on 106KMEL!
Read more