Kevin Durant Claps Back at an OKC Fan!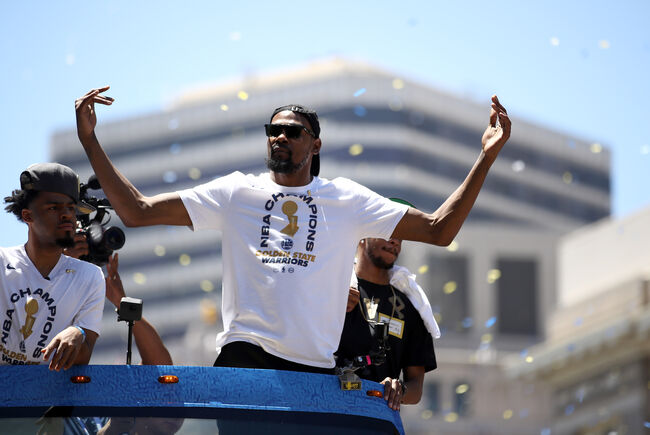 You don't hear much from Kevin Durant on social media during the season because he's focused on being a now two time Finals MVP, but once it's off season, Durant hops on Twitter to let fans into his life a bit more.
Since moving to the Bay Area, Kevin Durant has started a YouTube channel, and been more active on Twitter and Instagram. He even started a media company "Thirty Five Media", so you can expect a lot more projects coming from him soon. But opening up your life to fans also allows the haters to come through, and Kevin Durant knows all about that.
When KD decided to switch teams from OKC to the Golden State Warriors, he was immediately hit with people commenting the snake emoji at him and calling him "soft" and a "traitor", but KD stood by his decision. I mean it did earn him two Championships and two Finals MVP awards and Chris Broussard recently said that KD had texted him saying that, "the guy you see now is the real me. The guy in OKC was the phony, I was just trying to please everybody."
A certain OKC fan saw the clip above and in all her bitterness said, "Well the guy you are now, is a clown that no one respects or takes seriously..."
KD saw and responded had the best response saying, "Here's that clout you ordered. Enjoy"
There will always be haters, but one things for sure, the Bay is grateful that KD made the decision to come here!

BIGVON
Blogs, videos, and more from BIG VON on 106KMEL!
Read more