Does Rihanna Regret Dating Drake?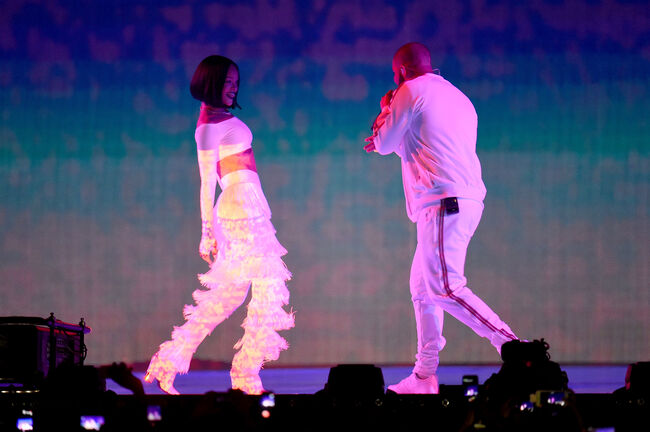 With all the drama surrounding Drake and Pusha T that came from Push releasing his diss track claiming that Drake has a lovechild, it's no surprise that Rihanna's name has been thrown around too.Rihanna is currently madly in love with her boyfriend Hassan Jameel, but before Jameel, Drake was Rihanna's boyfriend.
So what does she think about all this controversy? Apparently, she's regretting that she even dated Drake in the first place.A source close to the singer says, "Rihanna is not enjoying being dragged into Drake's baby mama mess, it's annoying. Right now she's regretting ever dating Drake, she really hates getting caught up in this kind of drama. One thing's for sure, she's incredibly glad she's not having Drake's baby."So what about a baby with her current boyfriend?
According to the source, "She wants her baby's father to be totally solid and loyal without question and Drake is not that. But Hassan is, she knows if she got pregnant he'd step up and marry her and take care of her and their child, she has no doubt about that. Rihanna isn't going to comment on Drake's situation but she's heard the very persistent rumors that he did get this girl pregnant and let's just say she won't be shocked if it's true."

BIGVON
Blogs, videos, and more from BIG VON on 106KMEL!
Read more