Rihanna Reveals That Her Next Album Will Be Reggae!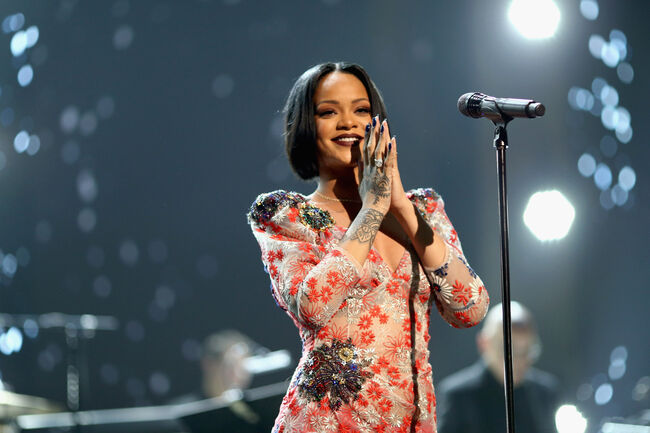 Rihanna is flying high right now. She's on the cover of the latest edition of Vogue. The 30-year-old has revealed that the next music she releases will be inspired by Bob Marley.
Yep... Rihanna is going reggae. Chioma Nnandi interviewed the star for the Vogue piece. She says that Rihanna hasn't named a full list of those she'll be collaborating with. Speaking about her love of Bob Marley, Rihanna says: "I'm gonna sound like a real tourist when I tell you my top Bob songs; 'Three Little Birds,' 'No Woman, No Cry,' and 'Redemption Song.'
Rihanna also reveals that she and Drake 'Don't Have a Friendship Now' as she opens up about her new boyfriend. In her interview with Vogue she talked about her relationship with Drake saying, "We don't have a friendship now, but we're not enemies either," Rihanna said. "It is what it is." Rihanna says that it was very "uncomfortable" to wait through Drake's speech at the VMA's, the singer revealed that she doesn't like too many compliments. Rihanna also gave a little insight on her current boo, Saudi businessman, Hassan Jameel, "I used to feel guilty about taking personal time, but I also think I never met someone who was worth it before."

BIGVON
Blogs, videos, and more from BIG VON on 106KMEL!
Read more