Cardi B Announces Album Details!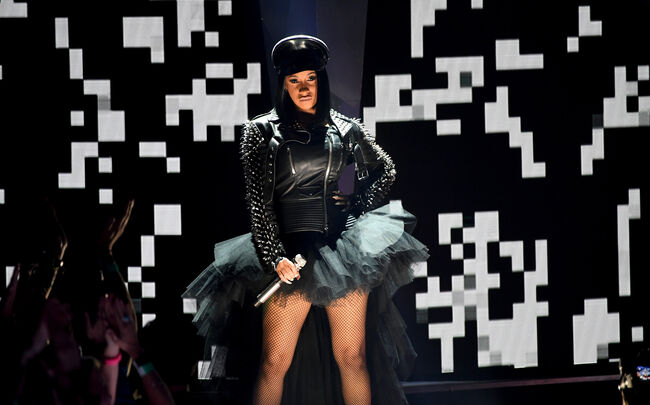 It's finally here Cardi B fans, the moment you've all been waiting for, the release date for Cardi's debut album is officially here.
The "Bodak Yellow" rapper announced on IG yesterday that her album will be out April 6 and that the title will be "Invasion of Privacy!" Cardi also released the cover art for the album and said, "Thanks for the love." Rumors are steady swirling that Cardi is pregnant, and it's being reported that Cardi B isn't trusting her team these days. A source is saying to Page Six that she's not trusting her team right now and that someone on her team is talking about the rapper's pregnancy.
According to reports, Cardi is now seven months pregnant and that Offset from The Migos is the father. The source at Page Six says, "She feels that the leaker must have been someone close in her team, otherwise there was no way they could have that information." It's also said that Cardi will be announcing the news herself soon, but from the looks of things she's going to continue to make money moves.
Cardi will be the guest artist on SNL April 7, then it's Coachella to perform before hitting the road with Bruno Mars.
Copyright: Getty Images

BIGVON
Blogs, videos, and more from BIG VON on 106KMEL!
Read more