Super Bowl Sunday LIV will see the San Francisco 49ers and Kansas City Chiefs face off against one another for one of the biggest titles in American sports history. However, the competition will spill beyond the field of Miami's Gard Rock Stadium and onto the bleachers. While the players go head-to-head during the game, fans of the teams will be on the sidelines, rocking their team colors and cheering on their faves. Who will take home the win? We'll have to wait to see on Sunday, but in the meantime, scroll on below to see just how hard their fans go!
49ers Fans
Off the chain!
So faithful, he even put a ring on it.
From a galaxy far, far away.
Great minds think alike.
So punk rock, you need to admire from this angle.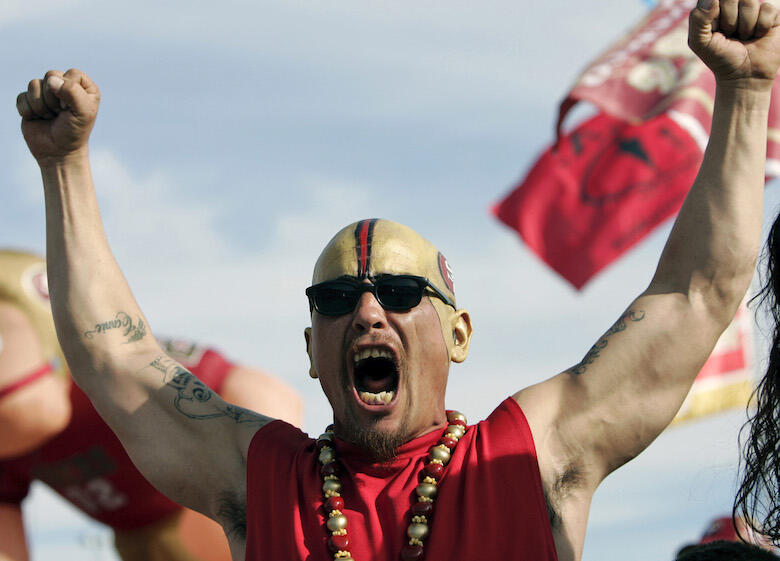 This guy!
He came to rescue the team spirit.
Don't be fooled by his beard.
Every team needs a couple of dancing Bananas in the stands!
She's got the team on her back.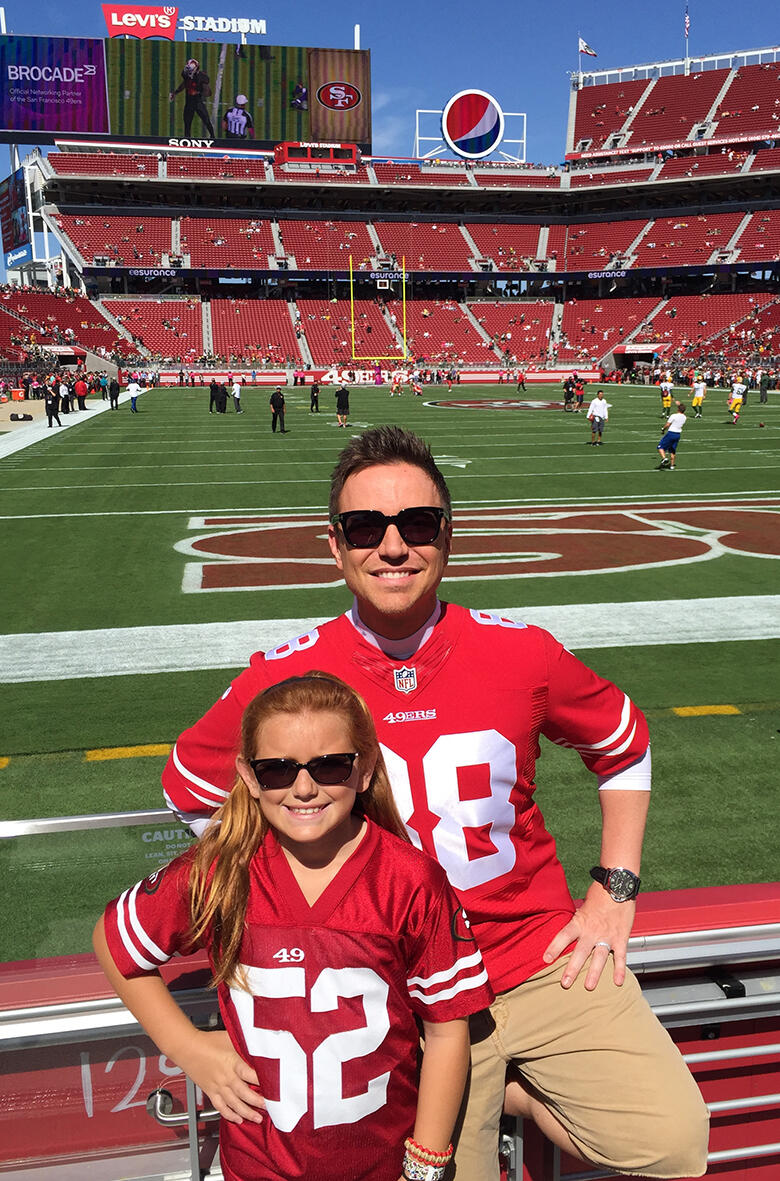 Super Bowl ready!
Chiefs Fans
This fan's calling like it is, his team's got the X factor.
Put your hands together!
Ink real fans won't regret.
Are you really having fun if you're not wearing a wig??
She's bringing the shutter glasses back!
Big fan of this hair and face paint combo.
Classic fan.
Sisters keeping it real.
Sticking out like a sore thumb.
Game suit on!