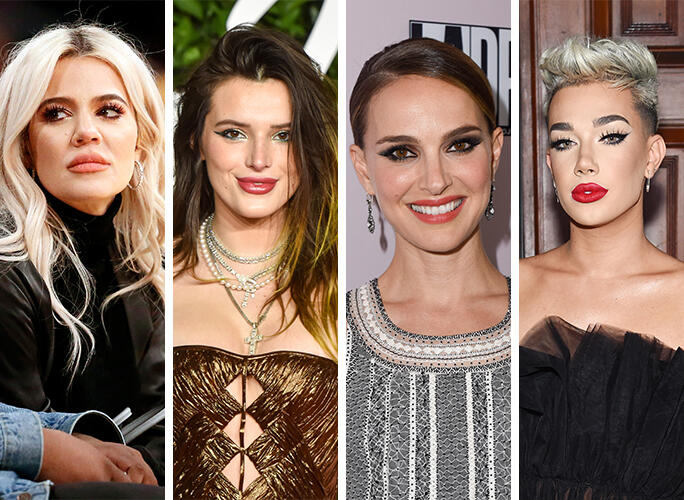 From being betrayed to disrespected, 2019 has been full of celebrity squabbles. One famous feud made for great reality television while another got the internet to start a hashtag. Scroll down to check out the drama that unfolded.
Khloe Kardashian, Jordyn Woods, and Tristan Thompson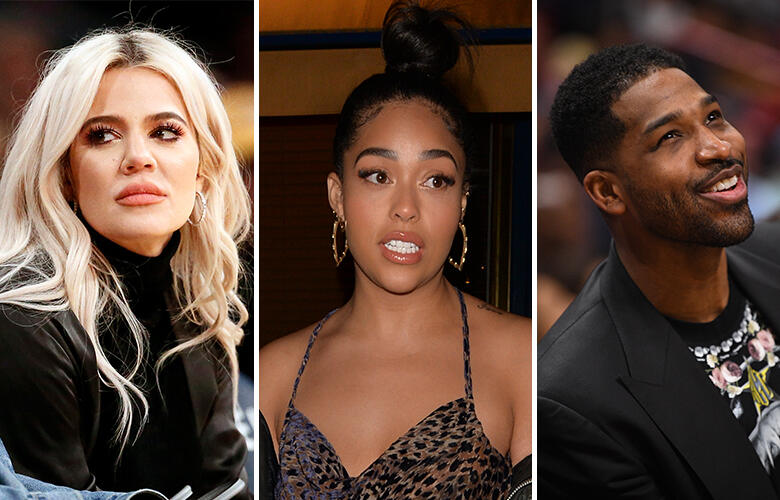 Season 16 of Keeping Up with the Kardashians really milked this one. Jordyn Woods, Kylie's BFF since 2012, was seen kissing Tristan Thompson at an after party hosted by the baby daddy himself. Thompson claimed it all to be "FAKE NEWS", while Woods decided to tell her truth on Jada Pinkett Smith's 'Red Table Talk'. Khloe expressed her frustrations on Twitter, accusing Woods of lying and breaking up her family. After the episode aired and Woods expressed her side of the story, Khloe dialed back on blaming Woods for her and Tristan's breakup. Now, Khloe and Tristan are trying to coparent and Jordyn has established her own authentic brand outside of the Kardashian Empire.
Bella Thorne and Whoopi Goldberg
Bella Thorne posted her nude photos online after being threatened with blackmail by a hacker. What many saw as a power move, some did not. Whoopi Goldberg made a comment on The View that celebrities shouldn't even be taking nude photos, since they should anticipate the possibility of being hacked. Thorne responded with tears, telling Goldberg "shame on you", and comparing her hacker's threats to sexual assault.
Natalie Portman and Moby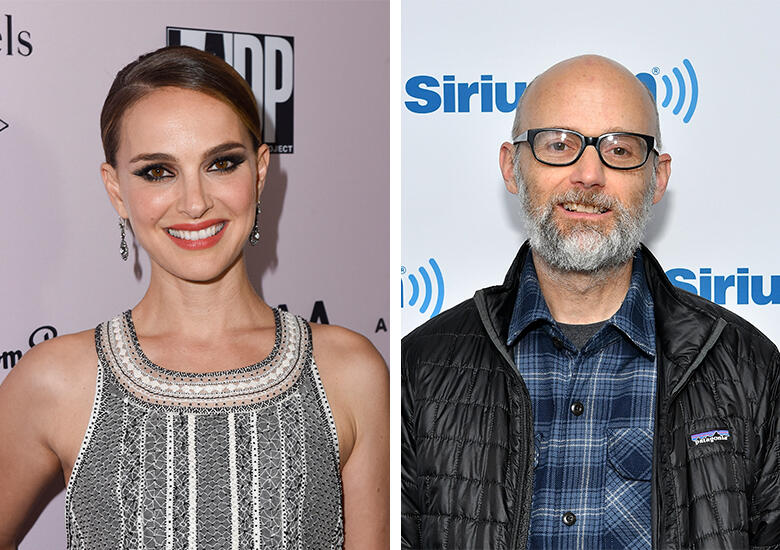 Moby wrote about having a relationship with Natalie Portman in his 2019 memoir. Portman told Harper's Bazaar "I was surprised to hear that he characterized the very short time that I knew him as dating because my recollection is a much older man being creepy with me when I just had graduated high school… He said I was 20; I definitely wasn't. I was a teenager. I had just turned 18." She went on to describe their relationship saying, "He was on tour and I was working shooting a film, so we only hung out a handful of times before I realized that this was an older man who was interested in me in a way that felt inappropriate." Moby's response was full of hurt and confusion, insisting that they "did, in fact, date." After receiving a lot of backlash, he apologized on Instagram.
James Charles and Tati Westbrook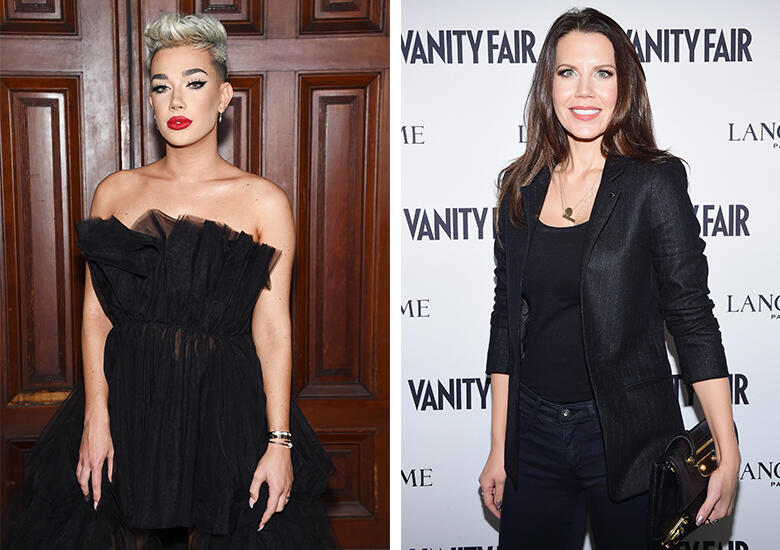 Tati Westbrook came for James Charles in a long youtube video after finding out that he posted a sponsored video for Sugar Bear Hair, a direct competitor with Tati's brand Halo Beauty. In the video the youtuber identified as Charles' mentor and claimed to have helped him become the successful vlogger he is today. James posted a public apology claiming that Sugar Bear Hair provided security for him when he became unsafe at Coachella. Vloggers then came for Tati, calling her behavior "fraudulent". To which Tati posted another video telling her side of the story, where she insisted that the sponsored post wasn't the only issue she had with Charles. She explained that she was tired of apologizing for James' behavior, which she claimed included saying mean things about other beauty influencers and sexually harassing men who weren't interested in the vlogger. James later posted an apology video, making no excuses for his actions. Text receipts were provided later, proving that James lied about Halo Beauty's competitor coming to his rescue through word of mouth. Instead, James texted his friends asking if he could have a deal with the brand.
Taylor Swift and Scooter Braun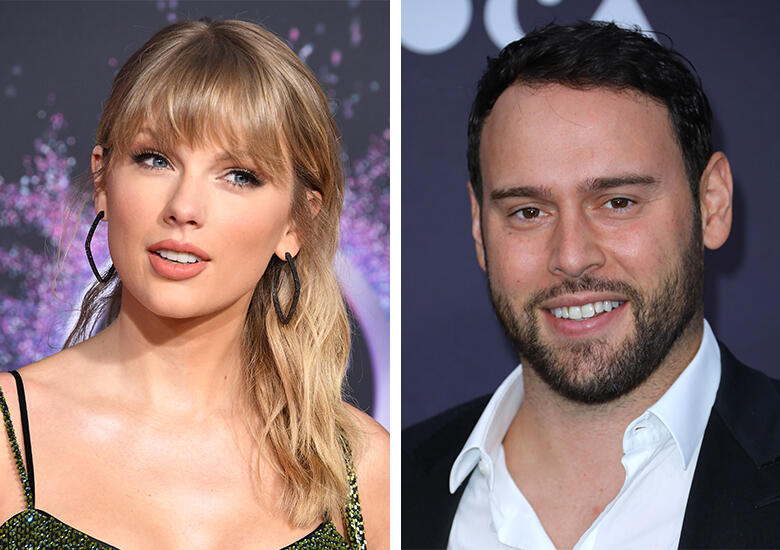 In June 2019 music executive, Scooter Braun, acquired Big Machine Label Group. Taylor Swift told fans "Essentially, my musical legacy is about to lie in the hands of someone who tried to dismantle it". In November, Swift accused Scooter Braun and Scott Borchetta of blocking her from performing her own songs at the 2019 American Music Awards, since they control her back catalog. In a lengthy post she said "Right now my performance at the AMAs, the Netflix documentary and any other recorded events I am planning to play until November of 2020 are a question mark". Meanwhile, Scooter and Scott insisted that Taylor's claims are false, stating "At no point did we say Taylor could not perform on the AMAs or block her Netflix special. In fact, we do not have the right to keep her from performing live anywhere. Since Taylor's decision to leave Big Machine last fall, we have continued to honor all of her requests to license her catalog to third parties as she promotes her current record in which we do not financially participate." On November 22nd, Scooter posted an open letter to Taylor urging her to meet with him in person to discuss the situation.
Azealia Banks and Tinashe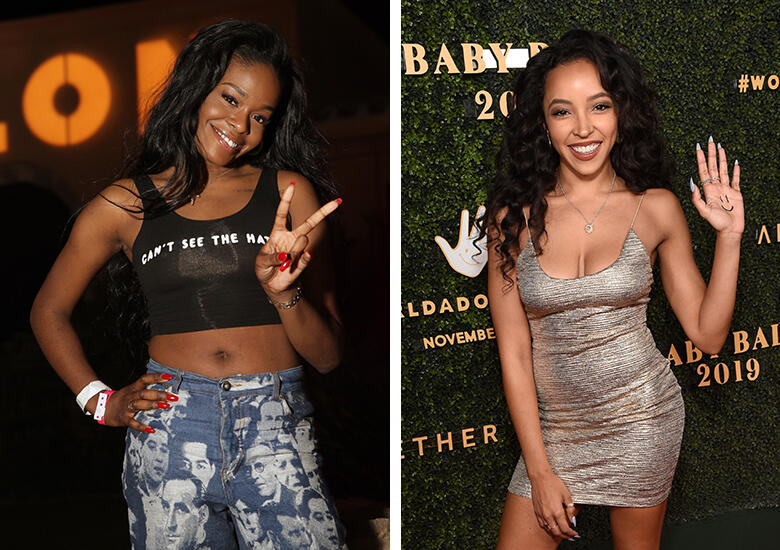 Azealia Banks came for Tinashe's new album cover on an instagram post, comparing it to a recent portrait of Banks herself. The rapper claimed the album cover lacks originality and that the singer should fire her creative director. Tinashe later posted a series of photos for each track on her new album. Azealia commented "Girl you don't get tired of copying f.k.a. twigs?" on one of the pictures, to which the singer responded with "lololll happy thanksgiving girl, wishing you peace and happiness, stream "songs for you"." Tinashe kept it classy while Azealia took her response to her stories. Banks claimed she did listen to Tinashe's new album, that it was neither good nor bad. Calling Tinashe, extremely commercial and a try-hard. Banks backhandedly returned the Thanksgiving wishes and expressed her admiration for anyone who tries to challenge and better themselves. Ending all the shade with a shameless plug to her song Escapades.
GoldLink and Anderson .Paak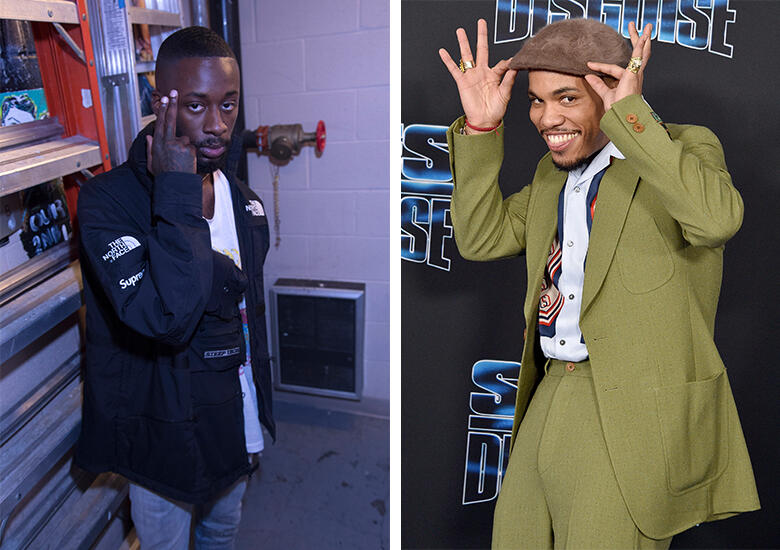 In late November, GoldLink posted a message on instagram about his friendship with Mac Miller. The rapper spoke about the devastating nature of Miller's passing and suggested that his 2016 album 'The Divine Feminine' was based off the "blueprint" that was GoldLink's 2015 mixtape 'And After That We Didn't Talk'. Anderson .Paak responded to the accusation, calling it "disrespectful, narcissistic, jealous, and grossly unnecessary." After all of the backlash, GoldLink addressed his post, claiming it was "all about love and ni**as can actually be brothers. It wasn't about stealing, never used the word copy. I never used the word steal." Anderson .Paak's instagram post has since been deleted while GoldLink's original post still stands.