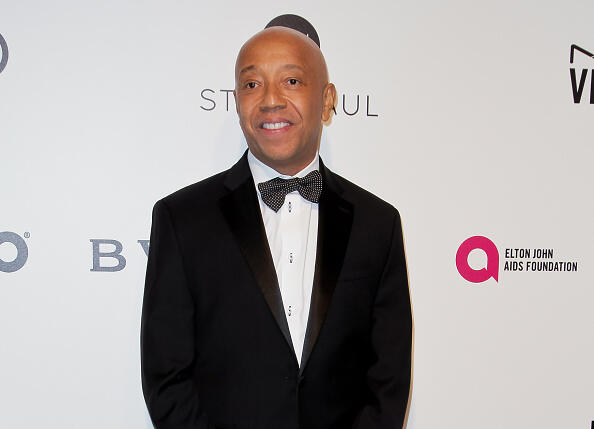 It looks like Russell Simmons is about to gain the 'Bill Cosby' title. Four women spoke on the record to the New York Times, with three alleging the mogul raped them. Five other women told the LA Times that Simmons had harassed or assaulted them. Some of the women claim the assaults happened as recently as 2014.
Via ViceNews
Music mogul Russell Simmons stands accusing of raping four women, sexually assaulting three, and sexually harassing two more, according to separate reports published Wednesday in the New York Times and the Los Angeles Times,

Sherri Hines told the LA Times Simmons raped her in 1988, the same year music journalist Tonie Sallie told the New York Times she was also raped by Simmons. Tina Baker, a performer once managed by Simmons, told the NYT she was raped by Simmons in the early 1990s, and Drew Dixon, a former Def Jam executive, told the NYT Simmons raped her in 1995.

Others have come forward alleging similar assaults and harassment, including a woman named Lisa Kirk, who told the LAT Simmons pushed her into a bathroom stall in a New York nightclub and tried to tear her clothes off, and Natashia Williams-Blach, an actress who told the paper Simmons tried to force her to perform oral sex on him in 1996. Nor were the allegations limited to the 80s and 90s — a woman named Christina Moore told the NYT that Simmons pushed her up against a column in his hotel room and groped her in 2014 before she and a friend managed to escape.

At the time of the alleged rapes, Hines, Sallie, Baker, and Dixon were all involved in the music industry or associated with Def Jam Records, where Simmons was an executive. All said in their interviews that they feared reporting Simmons' conduct because of his overwhelming influence in music and media.

"I felt alone for 29 years," Sallie explained. "Like nobody would listen to me."

Many of the women said they felt they had to come forward, however, in the wake of allegations from screenwriter Jenny Lumet and ex-model Keri Claussen Khalighi, who both say that Simmons sexually assaulted them.

Simmons denied all nine claims in statements to both papers.

"I vehemently deny all these allegations," he said. "These horrific accusations have shocked me to my core and all of my relations have been consensual."
Read the full NYTimes article here!
Photo Credit: Getty Images