Suit claims lipstick sample at Hollywood Sephora store gave woman herpes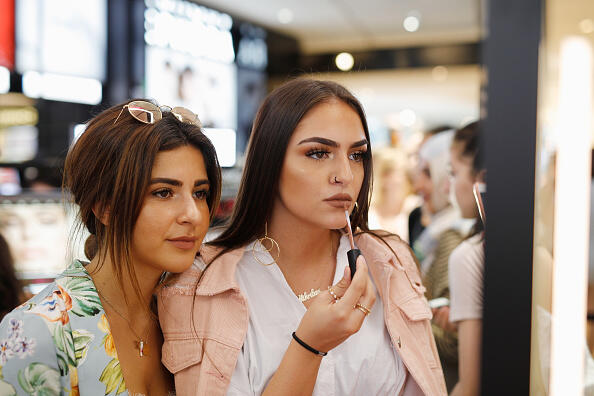 Photo Credit: Getty Images
It's the golden rule of make up shopping, use q-tips! One woman is now suing Sephora after she claims a lipstick sampler gave her herpes!
Via Abc7
A California woman is suing cosmetics retailer Sephora, claiming a sample tube of lipstick she tried at a Hollywood store gave her the herpes virus.

The plaintiff, Elena Davoyan, said she was shopping at the Sephora at Hollywood and Highland when she tried sample lipsticks. The suit says she did not have herpes before her visit to the store but was diagnosed with the virus at some point afterward.

The suit alleges that the company fails to warn or protect customers from the potential risks of trying lipstick samples.

It notes that other companies offer protective measures which include providing mini-samples meant for single use, or having trained store employees supervise the sampling with the use of swabs or wands.

"They specifically cared more about selling lipstick than protecting the health and safety of their customers," the suit filed by Los Angeles attorney Robert Krasney alleges.

The suit seeks an unspecified amount of damages in excess of $25,000."As a result of getting herpes, which is an incurable lifelong affliction, and as a further result Ms. Davoyan has, is and will suffer severe emotional distress," the suit states.
Read more here