Woman 'cut off her husband's man part, flushes it down the toilet.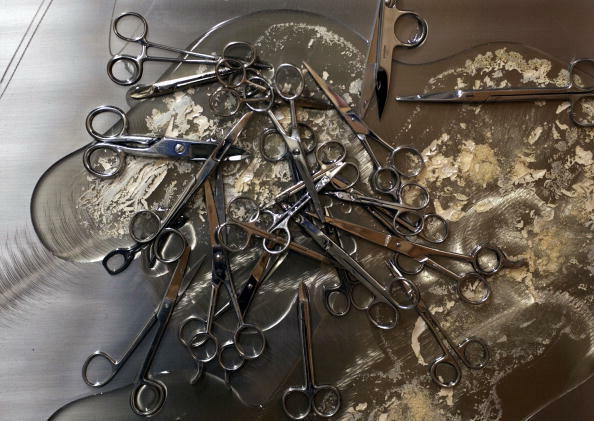 This is one way to force your husband to spend more time with you. A woman in South Korea cut off her violent husband's penis while he slept, because he played too much golf.
Via Dailymail
Neighbours in the city of Yeosu, in South Korea, heard loud groaning as the 54-year-old was in pain.

The woman is claimed to have flushed the organ down the toilet.

The wife cut off her 50-year-old husband's penis while he slept, according to reports in South Korea

When a neighbour went into the couple's flat to investigate, he found the man lying on the floor in agony, The Jeju Weekly reports.

Reports in South Korea say that the woman, identified only as Mrs Kim, 50, said her husband had previously been violent toward her.

She also said that he spent a long time playing golf, and never gave her money.