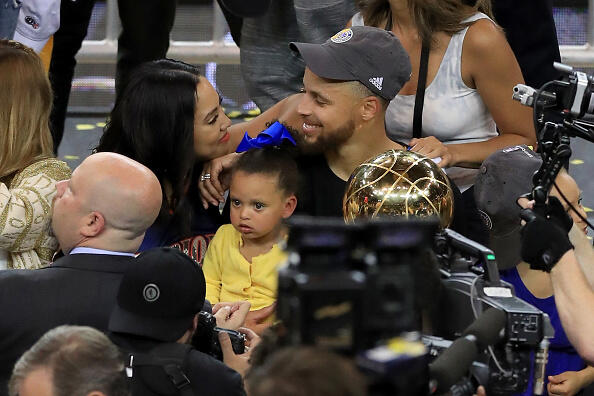 Photo Credit: Getty Images
This is the ultimate thirst trap lol. Ayesha Curry shared a few photos from her family vacation today, one which happened to her husband, Stephen Curry, on the beach. Not only is he showing more skin then we are used to, but the short and fitted swim trunks have women thirsting for her husband. Her message to him was:
"Can't keep my hands to myself"😍💁🏽 ... Selena couldn't have said it better. Oh my heart. Oh my glory. Oh my Waikiki. Oh my yay area. OH! 🙏🏽🙏🏽🙏🏽 #MCE national husband appreciation day/ he's gonna get me for this one. 😬
Don't get pregnant out in Hawaii, Ayesha! He does look nice though! Check it out below.