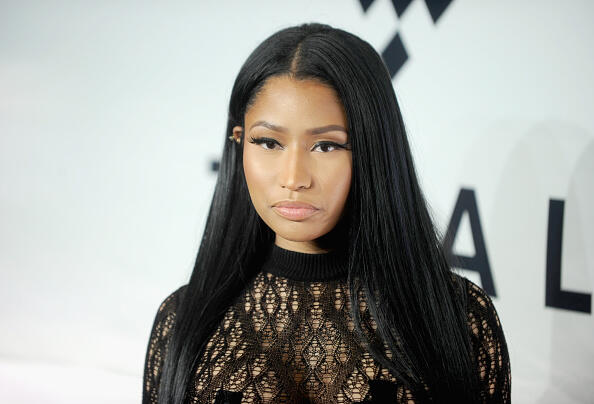 Photo Credit: Getty Images
Nicki Minaj just took "giving thanks to all my fans" to the next level! Nicki, whom always seems to show appreciation for her "Barbz," just took it to the next level by offering to pay the tuition for a student who asked her for help on twitter. While Nicki was originally on Twitter to encourage fans to join her #RegretInYourTears challenge, things took a turn when fan asked her to pay her tuition instead of flying the winner to Vegas or hanging with her in the studio.
Nicki, whom has always encouraged her fans to follow their dreams, replied with a new challenge, get straight A's and she'll pay your tuition.
That reply sent students around the world into a frenzie begging Nicki for help with their tuition, books, and even student loans. Nicki Minaj, under the premise that she wanted to help fans follow their dreams, then confirmed for multiple fans she would indeed take care of those bills for them. She has millions of dollars, so her paying a could thousand dollars for you can help you achieve your dreams, why not! Over the next few hours Nicki continued with this back and forth with fans, requiring proof of grades or financial need, replying with a "got u, DM your info. She did this with over 30 fans!
TMZ confirmed with at least one fan, that they had in fact received $500 from Nicki after last nights exchange.
Check it out below.
In the end, Nicki over $30,000 for fans in financial need. Regardless of how you feel about her music, kudos to Nicki for giving back in a meaningful way. She mentioned she would do this again in a couple months. Im sure fans will be ready for her next time!