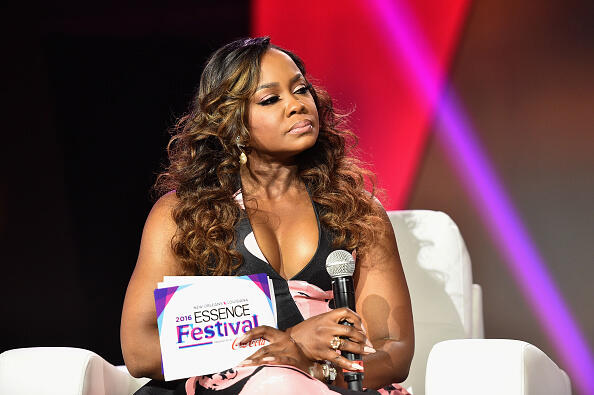 RHOA fans aren't going to like this. Phaedra Parks has reportedly been fired from The 'Real Housewives Of Atlanta' since her contract was not renewed. Allegedly, producers were tired of her elaborate lies.
Via LovebScott
Sources exclusively tell lovebscott.com that Phaedra Parks was NOT given her pickup letter (renewal papers) to return for season 10 of 'The Real Housewives of Atlanta.'

"Everyone was given their renewal papers last week and Phaedra didn't get hers. She got caught in so many treacherous lies this season that even the producers (including Andy Cohen) have had enough. She even brought 'fake' divorce papers to the reunion to prove a point. No one knows whether she's telling the truth about anything anymore."

Apparently, once Phaedra's lies became an legal issue (you know Kandi's lawyers don't play!) production decided that keeping Phaedra wasn't worth the hassle.

Our sources also say that Phaedra tried to blame the lesbian & date rape lie she fed Porsha Williams on producer Carlos King — which might have something to do with why he won't be back to work on the show next year.

We can also exclusively confirm that Cynthia Bailey will be returning (despite earlier rumors) as well as NeNe Leakes and Kim Zolciak, but NeNe & Kim won't be full-time cast members.
Read More here!