YOGA PANTS PRANKING.... hmmmmm Something ain't right about this situation!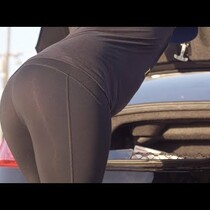 Posted March 3rd, 2014 @ 11:22am
This dude is hilarious!! It is true though ladies YOGA PANTS are an invitation for people to look at your goodies!! And this video exemplifies that FACT!! BUNZ HAVE NO FAVE when in tight black leggings! hahahah HILARIOUS!