WHICH FORMER REALITY STAR GAVE HER 4 MONTH OLD PERMANENT BRAIN DAMAGE?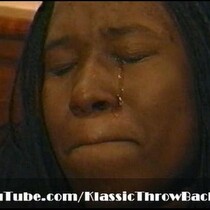 Posted March 24th, 2014 @ 2:10pm
YEAH SO..... MYSTERIOUS A.K.A. KIMBERLEY COLEMAN from DIDDY'S "MAKING THE BAND FAME just got sentenced to 7 years for shaking her 4 month old son to hard that his brain began to bleed and he now has permanent BRAIN DAMAGE. Enjoy your bit down....PRAYERS TO LITTLE MAN for some MIRACLES.