SHAYLA STEVENS the victim of DA BRAT'S rage takes the stand!! Do you believe her??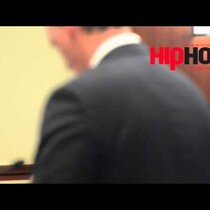 Posted March 3rd, 2014 @ 11:34am
Well this woman SHAYLA STEVENS who claims the attack on her by DA BRAT caused her NEUROLOGICAL DAMAGE has taken the stand and her recollection of the HALLOWEEN NIGHT inside JERMAINE DUPRI'S STUDIO 72 nightclub is pretty clear. The jury has already ordered DA BRAT to pay her 6.4 million! What do you think about her testimony?