News Anchor Errol Barnett Side-Eye Fellow Anchor For Suggesting Police Use Water Cannons On Ferguson Protesters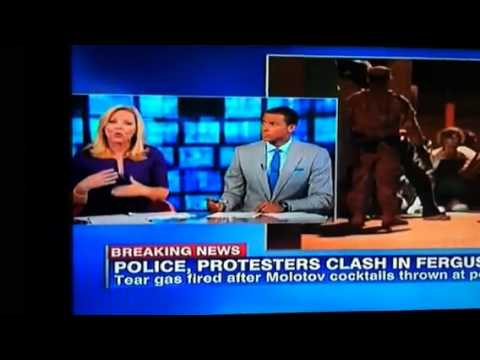 With tensions high Ferguson over the Mike Brown killing, numerous news agencies have been covering the story and the week long nightly protest that have occurred since then. A news anchor this morning suggested police use water cannons as a "less harmful way" to deal with protesters and her fellow anchors reaction to the comment is priceless! She really just said that!
What do you think about her comments? Check it out below!

Born and raised in San Francisco, Shay Diddy has made her mark as one of 106 KMELs best-kept secrets for nearly a decade. Starting her radio career while attending UC Berkeley, the CAL graduate can now be heard LIVE on KMEL every Monday to Friday evenings 6p-11p, Sunday evenings 5p-8p, and also heard on V101 Sacramento. She can also be found throughout the Bay Area hosting some of the most coveted parties and events.